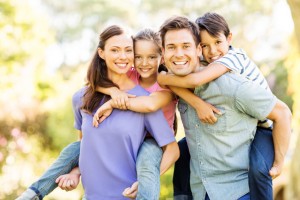 Artistry Smile Center is all about total wellness. Yes, Drs. Angela Courtney and Dr. Samuel Kiner provide excellent preventive, restorative and cosmetic dental services, but they also make sure you and yours feel completely at ease and well throughout your dental experience. These family dentists in Upper Arlington are certified in RestoraSpa. Read about their state of the art services and gently relaxing spa-like environment.
Preventing Problems
Dr. Angela Courtney and Dr. Samuel Kiner believe that a healthy smile is foundational to overall well-being. During your semi-annual exam, your dentist in Upper Arlington will:
Inspect for tooth decay and gum disease (gingivitis and periodontitis)
Employ intraoral cameras and digital X-rays to visualize problems in hidden areas of the mouth, roots and bone structure
Assess the soft tissues of the mouth for signs of oral cancer
Scale and polish tooth surfaces to remove plaque and tartar
Inspect existing restorations such as crowns and fillings
Restorative Dental Services
Even with the best of at-home and in-office care, dental problems do happen. Oral injury, decay, deteriorating restorations and gum disease compromise oral function, health and appearance, and they can undermine systemic well-being as well.  According to the Centers for Disease Control in Atlanta, more than half of adults in the United States have some form of gum disease. The infection and its associated inflammation leads to serious conditions such as diabetes, stroke, hypertension, dementia and others.
The professional staff at Artistry Smile Center hold the highest levels of professional education and continuing education credits to offer patients of all ages superior restoration services as part of comprehensive treatment plans. The goal of each plan is excellent oral health, not some band-aid approach to dental problems.
As such, the doctors deliver:
Dental implants
Tooth-colored fillings
TMJ therapy
Periodontal therapy
Root canal therapy
Two-visit porcelain crowns, inlays and onlays by MacStudio
Bridgework
Full and partial dentures
Cosmetic Dental Treatments
Be healthy, and look good, too, with a simple or total smile makeover. Your smile can look perfect with treatments such as:
Porcelain MacVeneers
Zoom! In-office or at-home teeth whitening
Tongue deep cleaning for fresh breath
Invisalign and ClearCorrect orthodontic aligners
As an LVI (Las Vegas Institute) dentist, Dr. Courtney has the trained artistic eye and precise skills to give you the smile of your dreams.
RestoraSpa
Artistry Smile Center is the first practice in the United States to receive special RestoraSpa certification. This unique combination of diversional touch therapies reduces the tension and soreness sometimes associated with dental treatments.
This wonderful method of care is absolutely complimentary. The doctors and staff want each patient to truly enjoy his or her dental appointments.
Ready for a New Smile?
Contact Artistry Smile Center to arrange your initial dental appointment. We anticipate a long, wonderful relationship with you, and you can enjoy years of healthy smiles.