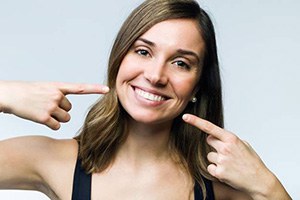 Now, it is easier than ever to get the dental care you need to ensure your teeth and gums stay healthy for a lifetime. In addition to brushing and flossing, you need to see your Aetna dentist in Upper Arlington at least twice a year for a cleaning and checkup. This allows us to monitor your oral health to keep your smile healthy. As a result, you lower your long-term dental costs. At Artistry Smile Center, we provide you with the comprehensive services you need to reach your oral health goals while staying within your budget.
Aetna Dental Coverage Availability & Fees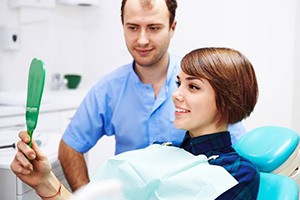 You pay monthly premiums for your dental insurance policy, which gives you access to the coverage you need to protect your smile from common issues, like tooth decay. Dental insurance focuses on prevention to ensure your teeth and gums last for a lifetime. By doing so, this also lowers your long-term dental expenses. In fact, every $1 you spend on prevention can save you $8 to $50 on restorative and emergency treatments.
Even with the best preventive care, a complication can still arise. Your dental insurance is there for you to quickly rehabilitate your smile. After paying your annual deductible, you can use your annual allowance to pay for many common treatments, like dental fillings, root canals, and more.
Depending on your insurance policy, your coverage may include:
100% preventive services, like cleanings, checkups, and x-rays.
80% minor restorative services, such as dental fillings.
50% major restorative services, like root canals
At the end of the year, your dental policy expires. You will not be reimbursed for any unused coverage. Although you may think you maximize your policy's value every year, less than 3% of Americans meet or exceed their annual allowance.
We do not want to see you waste your benefits, lose money, or miss an opportunity to achieve optimal oral health. We are here to help you make the most of your dental insurance to keep your smile healthy.
Your Insurance Specialist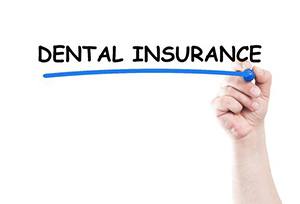 At Artistry Smile Center, we strive to provide patient-focused care. Besides offering modern dental services, we also make it our mission to keep your treatments affordable. Our experienced and qualified dental team are here to help you make the most of your dental insurance.
We work on your behalf with Aetna Dental. We will file the necessary claims and paperwork for reimbursement. This gives you one less thing to worry about. We help you maximize the value of your policy to reduce the amount you need to pay out-of-pocket. If there is a time when your treatment exceeds your annual coverage, we can even split the cost among calendar years to help stay within your budget.
We take the time to explain how your benefits are used and discuss your payment options for any remaining balance, such as using CareCredit.