Upper Arlington Dental Spa Provides Comfort & Relaxation
New! Begin and end your dental appointments with grace and ease at our dental spa.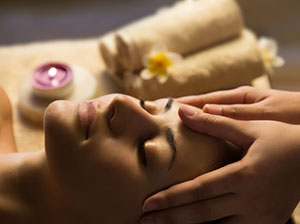 What if the most relaxing part of your day was a visit to the dentist? When you have dental treatment that needs to be done, it is not something that you look forward to. It is our pleasure to offer that change.
DentalSpa™ by Oraspa™ is a new and compelling technique based on the 5 senses: Sight, Sound, Taste, Touch and Smell. Everything you experience is known to cause a relaxation response. Dr. Courtney and her specially trained and certified team are uniquely poised to transform your dental visits into a calm, enjoyable experience. Accustom yourself to being treated very special, unwinding and actually wishing for your dental appointments to linger just a little longer...
Read on below to see exactly what you can look forward to at your complimentary DentalSpa™ visits.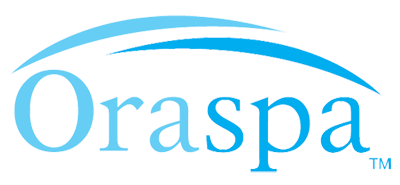 Oral Hygiene Visits (Teeth Cleanings)
Some call it soothing. Others call it tranquil. Everyone agrees it is "dentistry heaven." This is DentalSpa™ by Oraspa™ that patients look forward to. The first of it's kind in the State of Ohio. The Oraspa™ room is especially designed as an anxiety-free environment to bridge the gap between relaxation and oral health. We are able to nurture your soul at the same time that you have your dental cleaning. We use warmed blankets, touch therapy, environmental and music therapy, and science-based aromatherapy to balance and harmonize with your body, lower your blood pressure, ease stress, and thus make your dental cleaning a joyful experience. This is a complimentary service to all of our patients who request the DentalSpa™ for your routine hygiene visit. Relax and allow yourself to be wonderfully and absolutely cared for.

Restorative Dentistry Treatments
For your total relaxation, we continue with a specialized Oraspa™ technique called RestoraSpa™, which is absolutely a dream. We continue to engage all five of your senses. No gimmicks, no placebos, nothing that needs batteries or pills, just the magic and comfort of the power of touch. This holistic technique relaxes you while you are in the dental treatment room. Along with specifically blended essential oils for dental treatment, we offer warm and cold dental stone Diversional Touch Therapy to relax facial muscles and reduce inflammation from sore jaws or injections.
This comfortable and splendid treatment begins when the patient is seated in the dental chair and continues through the end of most dental procedures. Comfort, warmth and soothing is how we describe your next dental treatment, you won't want to leave. And yes, we are talking about dental treatment!
First Dental Office Certified in RestoraSpa
We are the first dental office in the country to become certified in the RestoraSpa™, and we want you to be part of this phenomenon in dentistry!
There is simply nothing that can replace this level of comfort at the dentist. Make it an ongoing part of your enjoyable life!
How Much Does it Cost?
The DentalSpa™ is our gift of service to our patients. It allows us the opportunity to be kind to someone who needs it -- YOU. Truly, giving and receiving care is rewarding for us all. Our caring intentions fuel our own energy reserves. Everybody benefits. Cultivate self-care today by calling for an appointment!