Dental Insurance – Upper Arlington, OH
Enjoy Comprehensive, Affordable Services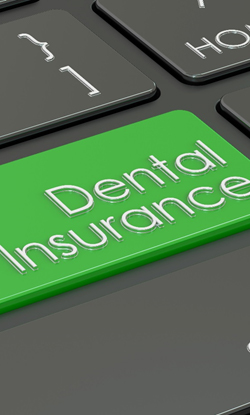 You should not have to compromise quality services or affordability when it comes to your dental care. At Artistry Smile Center, we believe you should enjoy both when visiting your dentist in Upper Arlington. We provide the state-of-the-art services your smile depends on while working with your insurance to reduce the amount you need to pay out-of-pocket. No matter if you are in-network or outside of your coverage area, we help you achieve the healthy smile you deserve while staying within your budget.
How Dental Insurance Works
You pay premiums for your dental benefits every month, which gives you access to the comprehensive coverage your teeth and gums need to stay healthy. You are also given a yearly allowance after paying your annual deductible to ensure nothing stands in your way of reaching your oral health goals. Depending on your specific policy, your coverage may include:
100% preventive dentistry
80% minor restorative dentistry
50% major restorative dentistry
You have access to your benefits for 12 consecutive months after enrolling in your policy. It expires at the end of the year. Any unused coverage does not carry over for accumulation, and you are not reimbursed for any unused funds.
Different Between Dental and Medical Insurance
Dental insurance differs from medical insurance because it is designed with prevention in mind. Keeping your teeth and gums healthy reduces your long-term dental costs because it lessens the need for an invasive or expensive treatment in the future. Research shows every $1 spent on prevention can save you $8 to $50 on restorative or emergency care. We focus on prevention to ensure your smile stays healthy and beautiful for a lifetime.
In-Network vs. Out-of-Network
Your insurance carrier gives you the option to visit an in-network or out-of-network dentist. We work with both types of patients to help you maximize the value of your insurance policy to reduce the amount you need to pay.
In-Network Coverage
Your insurance company recommends you visit an in-network dentist, like our team at Artistry Smile Center. We have pre-negotiated rates with several insurance carriers, including:
Dental Care Plus (Dental Select)
MetLife
Superior
Anthem
Guardian
Liberty Dental
Solstice
Medical Mutual
Out-of-Network Coverage
You can visit any dentist of your choosing, even if they are outside of your network. We proudly work with patients who are out-of-network. You can still use your insurance, but you will need to pay the difference between our fees and your insurance's allowable coverage.
Get a Healthy Smile Today!
Nothing should stand in your way of getting exceptional dental care, not even your finances. We work on your behalf with your insurance company to file the necessary claims and paperwork, so you have one less thing to worry about. We help you maximize your annual coverage to ensure nothing is wasted.
If you have questions about your insurance or need to schedule an appointment, we are only a phone call away. Contact Artistry Smile Center today to speak to a member of our team. We look forward to helping you achieve a healthy, beautiful smile.