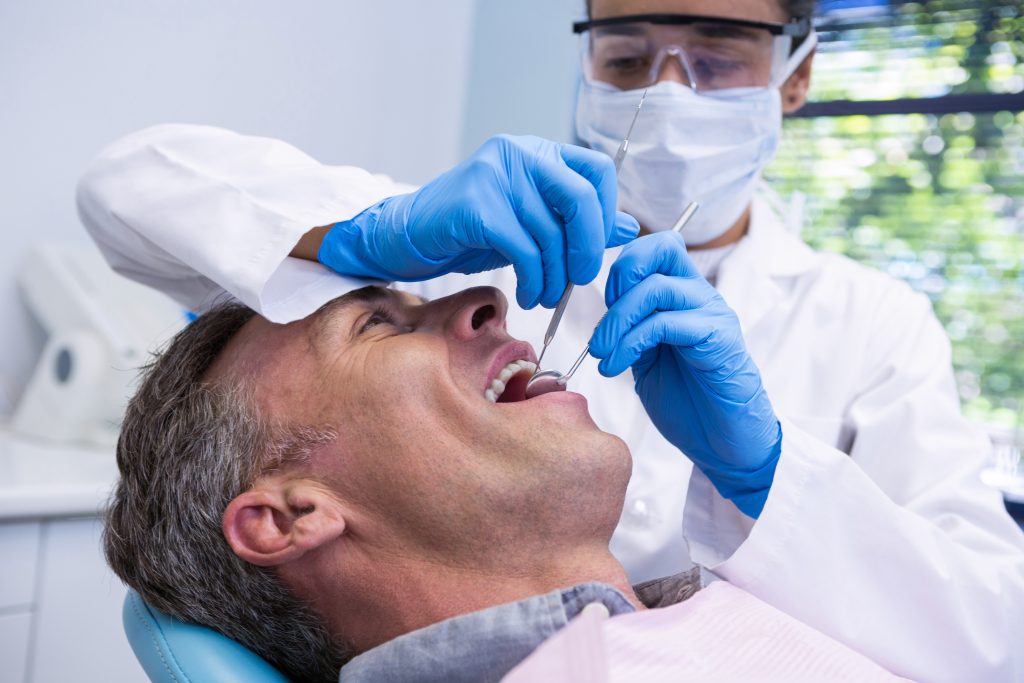 Reoccurring bouts of acute tooth pain could be a sign of advanced decay, and it may require root canal therapy to restore your oral health. For some people, the thought of having the procedure performed can be a little intimidating. Thankfully, your dentist in Upper Arlington has some expert information to share that will help to quiet any anxieties. Read on for some new discoveries!
What is Root Canal Therapy?
The root canal process is designed to remove bacteria and decayed tissue that have reached the sensitive inner area of the tooth where the pulp and canals are housed. This triggers a nerve response that results in bouts of sharp pain.
A basic filling won't suffice because by the time the damage has bypassed the enamel (the outer surface of the teeth), a more invasive method is required to properly restore the tooth. Thus, a root canal may be the only option.
Here are the usual steps to the procedure:
X-ray images are taken to assess the decay.
Local anesthesia is applied to numb the treatment area.
An initial insertion is made into the tooth to gain access to the pulp.
The decayed tissue is removed, and the inside of the tooth is thoroughly cleaned.
The tooth is packed with a compound called gutta-percha, and then it's sealed.
Next, bite impressions are taken and sent to a trusted lab so a final restoration can be created. While you wait on the final application, you'll be fitted with a temporary crown.
Now that you have a basic understanding of how root canal therapy works, let's address some commonly asked questions.
Question #1 – Is the Procedure Painful?
One of the greatest myths is that root canal therapy is painful. While it may have been viewed as an intimidating and uncomfortable procedure in the past decades, modern technology and advanced techniques have made a huge difference.
As a result, the procedure now causes no more discomfort than receiving a routine filling.
Question #2 – How Long Will the Root Canal Filling Last?
With proper dental care, which includes brushing and flossing at least two times a day, your restoration can last up to a lifetime. Another way to extend its longevity is to maintain six-month visits with your dentist for cleanings and examinations.
Question #3 – Should I Change My Diet?
While the root canal procedure completely restores your tooth's function, making some diet changes can help to maintain healthy teeth and gums and prevent the need for another repair. You can start with some simple improvements like substituting fruits for dessert items and candy.
Then, be sure to drink more water, which aids in flushing bacteria and leftover debris from your mouth.
Having a root canal performed provides a way to revamp your oral health so you can have a "clean slate." To schedule a visit so you can be examined and learn more about the procedure, reach out to your local dentist today.
About the Author
A graduate of the Ohio State University College of Dentistry, Dr. Angela Courtney has been providing dental care for the past two decades. Still dedicated to learning more, she constantly strives for perfection by taking continuing education courses annually. Dr. Courtney helps patients once again live pain-free lives with root canal therapy at Artistry Smile Center. She can be reached for more information through her website.