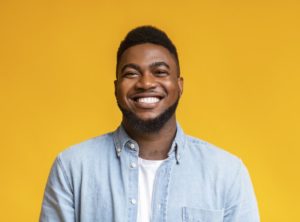 For most of the time that dentistry has been a profession, people would typically only go to the dentist to treat or prevent health issues like infected teeth, cavities, or gum disease. While the health of your smile is still most dentists' top priority, it seems like almost everyone is getting cosmetic dental work done these days. It's natural to want to feel good about the way you look, but what is with this recent explosion in cosmetic dentistry? Keep reading to learn four reasons why cosmetic dentistry in Upper Arlington has grown so popular.
People Have More Disposable Income
Global wages are much higher today than they used to be. As a result, people have more money sitting aside to spend on things they want rather than solely on things they need. When you have more funds available, you can afford to invest in the appearance of your smile in addition to your dental healthcare.
More People Are Keeping Their Teeth for Longer
Because of innovations in the dental field, as well as increased knowledge of the importance of dental care, more and more people are retaining their natural teeth for longer than they did a few decades ago. They now have more of a drive to keep their smiles looking great into old age. In fact, one out of every four people who undergo cosmetic dental treatment are over the age of 50, according to the American Academy of Cosmetic Dentistry (AACD). With so many people wanting to keep their smiles bright, it's no wonder the cosmetic dentistry industry is booming!
Dental Technology Has Come a Long Way
The technology that dentists use has improved greatly in just the last few decades. Thanks to these inventions, such as ones that allow dentists to generate 3D models of your mouth and administer painless injections, more people are impressed by how easy it is to get cosmetic dental work done.
People Are Discovering the Power of a Great Smile
In the old days, most people did not realize the influence that their smile had on the way they were perceived by others. A recent survey conducted by the AACD revealed that 74% of the participants believed that having an unattractive smile would hinder their chances of success. Nowadays, most people are aware that a confident smile can make you seem more approachable, friendly, trustworthy, and a whole host of other positive attributes. With that in mind, it's easy to understand why people undergo cosmetic dentistry – they want to improve their personal, romantic, and professional lives.
As an industry, cosmetic dentistry is growing at a remarkable pace. If you're interested in discovering the benefits of these treatments yourself, give your cosmetic dentist a call!
About the Author
Dr. Angela Courtney is a cosmetic dentist in Upper Arlington, OH with 20+ years of experience. She obtained her Doctor of Dental Surgery degree from The Ohio State University and has pursued continuing education at the Las Vegas Institute for Advanced Dental Studies. She is also a member of the American Dental Association, Ohio Dental Association, and the Columbus Dental Society. To learn more about how cosmetic dentistry can improve your life, visit Dr. Courtney's website or call (614) 451-7393.