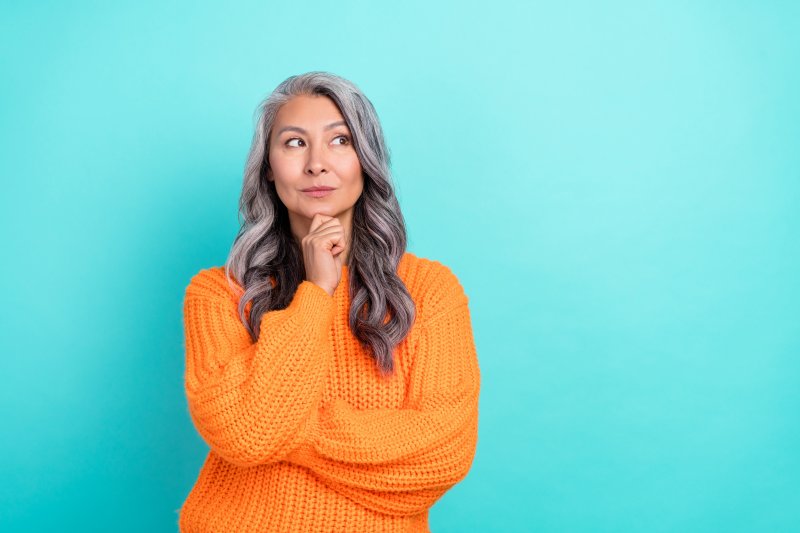 In medieval times, long before the dawn of modern dental science, dentistry was considered to be the job of the local barber (along with surgery). People back then were just as interested in brightening their smiles as we are today. It was common for a barber to apply a few coats of a special acid to a patient's teeth. While this would bleach the smile to a whiter color, it would also erode the enamel, making the teeth more vulnerable to damage and decay.
Clearly, whiter teeth are not always healthier teeth. Lucky for people today, we have dentists to take care of our teeth instead of barbers. Here's what you need to know about what color is ideal for teeth and the risk of putting too much emphasis on making them whiter.
What Color Are Healthy Teeth?
Just like healthy eyes, skin, and hair, healthy teeth can be different colors in different people. The outermost layer of a tooth is made of a hard bluish-white substance called enamel, and the layer beneath that is a yellowish material called dentin. Different people have different thicknesses and densities in both these layers. While healthy teeth in most people are white with a slight yellowish tinge, genetics can cause someone's teeth to naturally be a different color.
Can I Hurt My Smile by Trying to Make It Too White?
Just like the medieval people who had barbers acid-wash their teeth, people today can resort to unhealthy means to make their teeth whiter. There are many products you can buy at the store that claim to whiten your smile, but there are risks to modifying your teeth without a dentist's supervision. Using these products can cause injury to the teeth and gums by not applying their whitening effects evenly or due to poorly formulated bleaching agents. Also similarly to a barber's medieval acid treatments, they can also weaken your teeth by eroding their protective enamel layer.
How Can I Make My Smile Whiter the Healthy Way?
If you think your teeth could stand to be a little whiter, your dentist may be able to provide a sound solution. Professional teeth whitening treatments produce results superior to anything you can buy at a grocery store or pharmacy by making your teeth up to ten shades whiter.
Your dentist can perform an in-office teeth whitening procedure that can be completed in less than an hour. If that sounds like too much too soon, they can also send you away with an at-home whitening kit. All you need to do is apply the whitening gels to the custom dental trays and wear them for an hour every day for two weeks. Either way, you get a whiter smile in a safe and effective manner!
There's nothing wrong with wanting prettier teeth if you use the right methods to achieve them. It doesn't make sense to get whiter teeth if it's just going to make them decay and fall out later. Consulting with your dentist can keep you on the right path to a brighter smile.
About the Author
Dr. Angela Courtney earned her Doctor of Dental Surgery from the Ohio State University College of Dentistry in 1996 before pursuing extensive post-graduate coursework through the world-renowned Las Vegas Institute for Advanced Dental Studies. She is a proud member of the American Dental Association, the Ohio Dental Association, and the Columbus Dental Society. Her office in Columbus, OH offers general, restorative, emergency, and cosmetic dentistry such as teeth whitening. For more information on getting your teeth whiter the healthy way, contact her office online or dial (614) 451-7393.