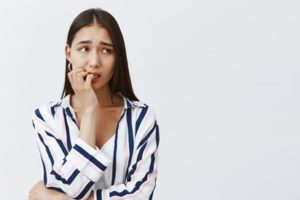 Is your dental checkup years overdue? Are you dreading your appointment because you're not sure what your dentist will find? Try not to worry too much. The only goal your dentist has is to help you get your dental health back on track. Keep reading to find out what you can expect once you climb back into the dental chair.
Your Visit May Take Some Time
Meeting a new dentist or getting reacquainted with an old one may take more time than you expect. First, your hygienist will take X-rays so the dentist can have a clear view of any tumors, cysts or other underlying issues that may be lurking beneath your gums. Next, your dentist will do a physical exam which includes looking closely at your teeth for cavities and your gums, tongue, cheeks and lips to see if you have any infections. They will also check ensure that your bite is properly aligned or if you have any jaw issues. Once the physical exam is complete, a hygienist will use special tools to remove any plaque and calculus (also known as tartar or hardened plaque) from your teeth and below your gum line.
New Techniques
Technology is always evolving and so is dentistry. The more technology advances, the more personalized and effective dental treatments become. If it's been a while since your last dental checkup, it is very likely that you will experience a new procedure or technique during your visit. For example, very few dental offices offer RestoraSpa. This restorative dentistry technique engages all five senses to provide a holistic technique to relax you during your dental appointment. It also includes the use of blended essential oils, as well as warm and cold dental stone Diversional Touch Therapy to relax facial muscles and minimize swelling caused by sore jaws or injections.
Your Dental Health Plan
Toward the end of your visit, your dentist will explain what they've found during your exam or in your X-rays and suggest a plan of action to treat them. They may also recommend ways to improve your at-home dental. This is the perfect time to ask questions, express concerns or share any dental goals you may have.
One of the hardest things to do when it comes to your dental health is to make the decision to go back to the dentist when you've spent years away. Skipping an appointment is not uncommon, but it is important to make time to meet with your dentist in Columbus. It is not only crucial to your dental health, but also to your overall health.
About the Author
At Artistry Smile Center, patients are the most important people in the practice. With a commitment to providing patient comfort and advanced dentistry practices, Dr. Angela Courtney and her team of dental professionals offer a wide range of dental treatments that include everything from general and restorative dentistry to gum disease therapy and children's dentistry. They also offer DentalSpa, which is a technique used to calm anxiety or stress that can come with your first visit back to the dentist. If you're ready to get your dental health back on track, visit the website or contact the office at (614) 451-7393 to schedule your appointment today.