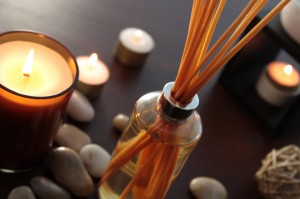 Despite many dentists' efforts at controlling (or attempting to totally alleviate) pain, a good amount of people still fear the dentist. Dental fear, along with the fear of heights and public speaking, rank among the public's most common fears! The American population describes dental appointments as an anxiety-producing experience, but your Upper Arlington dentist has cracked the code to relieving dental phobia. Dr. Angela Courtney at Artistry Smile Center understand the long-term effects of ongoing dental fear. We aim to begin and end your dental appointments with grace and ease at our dental spa.
Dental Phobia is Real
Many individuals dwell on their dental appointment for days, even weeks before they actually call to schedule their appointment. Dr. Courtney knows that patients start the emotional journey long before they even contact our office and sometimes their fear of the dentist will keep them from ever making an appointment, avoiding dental care for years at a time.
This principle of human behavior is called the approach/avoidance conflict. The only way that an individual is going to seek treatment (approach) is if they believe that the potential benefits outweigh the risk (avoidance). The key to managing a patient's apprehension is simple: make each patient reach a new level of relaxation during each dental visit and express the importunate of routine dental care.
The DentalSpa Room
Can you imagine your dental appointment being the most tranquil part of your day? When you visit Artistry Smile Center, we use an alternative approach that engages five of your senses to give you the most relaxing experience: sight, sound, touch, taste, and smell. Our DentalSpa room is equipped with soft warm towels, aesthetically pleasing dim lighting to set a calming ambiance, and tranquil environmental sounds and images for you to enjoy while receiving your dental care. Our office also uses scientifically-proven aroma therapy that balances the stress levels in your body. Aroma therapy is proven to lower your blood pressure, ease anxiety, and harmonize your body—making your dental appointments the most tranquil part of your day.
The RestoraSpa Technique: A "Whole-istic" Dental Approach
We're dedicated to eliminating the fear that's associated with dentistry. If dental anxiety, apprehension, and phobias are keeping you from reaching your full potential, you should visit our office. You have an opportunity to change the course of your oral health in the most comfortable way possible. We embrace the "softer" holistic way of dentistry by combining comprehensive therapy with dentistry. Artistry Smile Center was the first dental office in the country to become certified in the RestoraSpa approach and we want you to experience this luxury dental phenomenon!
Visit Our Office Today!
There's simply nothing that can replace this level of comfort at the dentist. The moment you step into our office, the graceful sounds and calming smells will erase any doubts you had about receiving the dental care you need and deserve. The DentalSpa is our gift to our patients. Schedule your first appointment and make great oral care an ongoing, enjoyable part of your life!