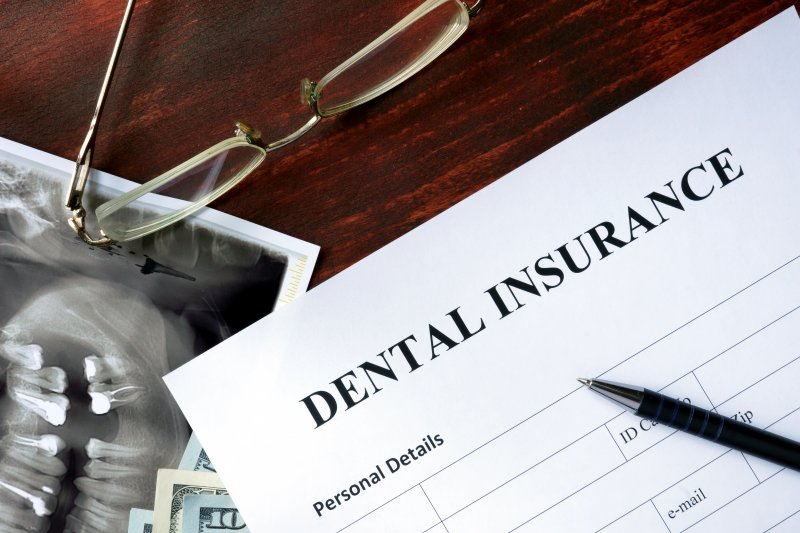 To keep your smile in tip-top shape, it is important to visit your dentist on a biannual basis for routine checkups, professional cleanings, and treatment of any dental issues that arise (like tooth decay or gum disease). However, those expenses can quickly add up considering the examination alone can range from $50 to $300. Fortunately, that's where dental insurance comes in! However, attempting to navigate through the unfamiliar jargon on your own can be confusing. So, here are three tips to help!
#1. Understanding "100-80-50" Coverage
The "100-80-50" structure is found on most dental plans, but few patients are familiar with what it means for their coverage. Simply put, the sequence of numbers represents the amount covered based on the service. Since most insurance companies emphasize preventive care, 100% of the cost of exams and cleanings is included. Next, 80% of basic procedures (like fillings) are covered and 50% for more extensive operations (like bridges).
#2. Remember, "Out of Network" Does Not Mean "Out of Coverage"
If you have a dental phobia, a hectic work schedule, or a family, picking a dental team who is the right fit is of the utmost importance. However, many patients are discouraged when they see that the provider they love is "out of network" because they think that means "out of coverage." In the dental insurance world, "out of network" may simply mean that coverage is still available, but that the amount covered by your insurance is less.
#3. Don't Hesitate to Ask for Help
Trying to decipher what your policy covers can be confusing, especially if you aren't familiar with the terminology. However, both your insurance company and your dental team deal with this paperwork on a daily basis. So, if you have a question, don't hesitate to ask! In fact, many practices are experts at maximizing your coverage. That way, you can get the dental care you need without worrying about a hefty bill.
Whether your teeth are in tip-top shape or you have a toothache that needs treatment, it is important to be familiar with your dental plan. If you have any questions or are unsure what your policy covers, don't hesitate to ask your dental team!
About the Author
Since graduating from Ohio State University College of Dentistry with her Doctor of Dental Surgery, Dr. Angela Courtney has built a reputation on her ability to help her patients feel at ease, her high standard of care, and her unparalleled attention to detail. Outside the office, she is an active member of multiple reputable organizations, including the American Dental Association and the Ohio Dental Association. If you are looking for a dentist in Upper Arlington, don't hesitate to visit her website or give her a call at 614-451-7393.