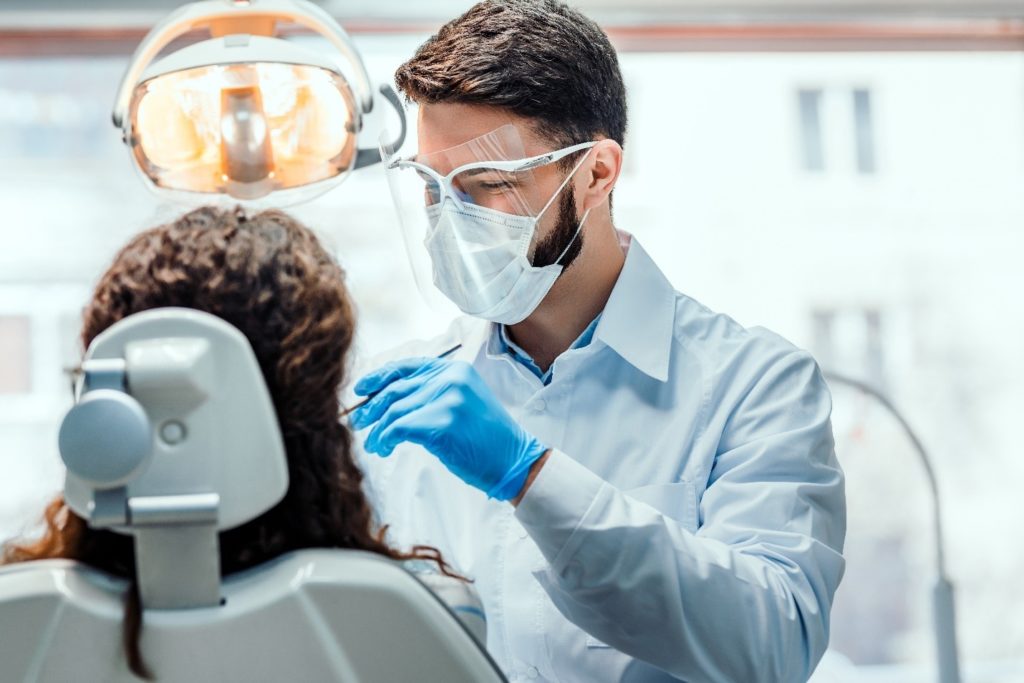 Porcelain veneers are a popular cosmetic solution to fix various dental imperfections, such as gaps, chips, and misshapen teeth. While the veneer process is quicker and easier than traditional braces or aligners, it still involves several steps. Understanding the veneer process can help you make an informed decision about whether this treatment is right for you, so keep reading to learn more about it.
Step #1: Creating a Plan
Collaborating with your dentist is an essential step before beginning the veneer process, as it allows for a personalized treatment plan based on your specific needs and smile goals. During this time, it's important to be detailed in your explanation of what you hope to achieve so that your dentist can determine the best course of action.
During your consultation, it is recommended to bring photos as examples of how you want your teeth to look. This will give your dentist a better idea of your desired outcome and allow them to determine if it is possible to achieve with veneers. In some cases, they may suggest alternative methods to achieve your desired results.
Step #2: Preparing the Teeth
Your dentist will begin preparing your teeth for the veneers by addressing any underlying oral health issues such as cavities. Then, a thin layer of enamel is removed from the front surface of your teeth to ensure proper adherence and natural blending with your surrounding teeth. It's important to note that these alterations are permanent, so it's essential to be fully informed and comfortable with the veneer process before proceeding.
Step #3: Crafting at the Laboratory
After preparing your teeth, your dentist will take impressions of them and fit you with temporary veneers to protect your teeth and prevent an odd appearance while waiting for the permanent ones. The impressions will be sent to a dental lab that will create your custom veneers.
Step #4: The Final Placement
After the dental lab finishes making your permanent veneers, you'll return to your dentist for placement. They'll use a special dental cement to bond the veneers to your teeth. Once the procedure is complete, you'll have a beautiful new smile.
As you can see, the veneer process is pretty straightforward. Just be sure to follow your dentist's post-procedure instructions. Proper care can make your new beam last over a decade, ensuring you have an improved smile for years to come!
About the Practice
Dr. Angela Courtney, Dr. Christy Cox, and their team at Artistry Smile Center are here to help you achieve a beautiful beam. They offer durable and life-like porcelain veneers to cover up smile imperfections, such as chipped, cracked, misaligned, gapped, discolored, or misshapen teeth. With years of experience and a commitment to personalized care, they will work closely with you to develop a treatment plan tailored to your specific needs and smile goals. Contact Artistry Smile Center's Columbus-based dental office at (614) 451-7393 or visit their website to learn more about the veneer process or to schedule an appointment.