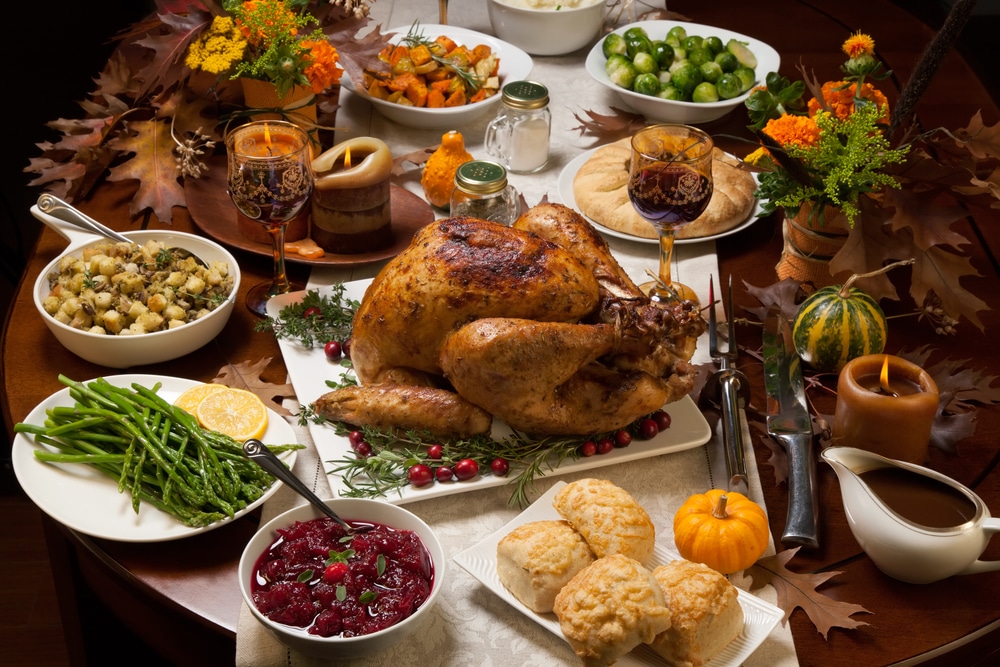 Thanksgiving marks the beginning of the most wonderful time of the year. From food to friendship to family, there is a lot to look forward to. Whether you're traveling out of town, down the street, or hosting from the comfort of your humble abode, there are a variety of ways to prepare for the holiday. This includes making sure that you continue caring for your smile throughout the chaos the holiday brings. After all, you wouldn't be able to eat so much delicious food without it. Read on to learn three ways that you can show your pearly whites that you appreciate them this Thanksgiving.
Tip #1: Brush and Floss
The holidays get really busy really quickly. This can make it difficult to keep up with your usual routine, and that includes your dental hygiene regimen. One of the best ways to ensure that you can continue caring for your smile between cooking and entertaining is to carry a dental travel kit with you. It should contain travel-sized versions of toothpaste, a toothbrush, dental floss, and mouthwash. This will allow you to step away for a moment and brush your teeth whenever you have time.
Tip #2: Skip Sugary and Sticky Foods
Many of the foods associated with the holidays are sticky. This means that they are difficult to wash away from your beam. These foods are also often sweet. Since the bacteria that cause cavities feed on sugar, sticky and sweet is a combination that can do a lot of harm to your beam. Starchy and carb-heavy foods break down into sugar in the mouth, so they can harm it in the same way as sweets. Avoid foods like taffy, caramel, rolls, cranberry sauce, marshmallows, and candy canes. Instead, eat tooth-healthy foods like:
Protein-heavy vegetables like corn, asparagus, peas, Brussels sprouts, and broccoli
Fresh, crisp fruits and veggies like carrots, apples, and celery
Dairy products like yogurt, cheese, and milk
Lean meats like turkey
Fish like salmon
Tip #3: Drink Lots of Water
Drinking water is another great way to combat oral health issues. It helps prevent dry mouth, which raises your risk of mouth sores, cavities, and gum disease. Drinking water also washes away bacteria, sugar, and food particles. The environment in your mouth becomes more acidic when you eat, so water can also help regulate it to protect your tooth enamel from damage.
Thanksgiving is a great time of year for food and fun, but don't let the excitement of the season cause you to forget about your smile. With the above tips, you can show your pearly whites how much you care about them and keep your mouth healthy all season long!
About the Practice
Artistry Smile Center is led by Drs. Angela Courtney and Cristy Cox. These two skilled dentists treat their skilled dentists who love using their Columbus patients with a variety of exceptional services, including checkups and cleanings to keep oral health problems at bay. Do you want to make an appointment with Dr. Courtney and Dr. Cox or to learn more about their services? If so, visit Artistry Smile Center's website or call them at (614) 825-3873.