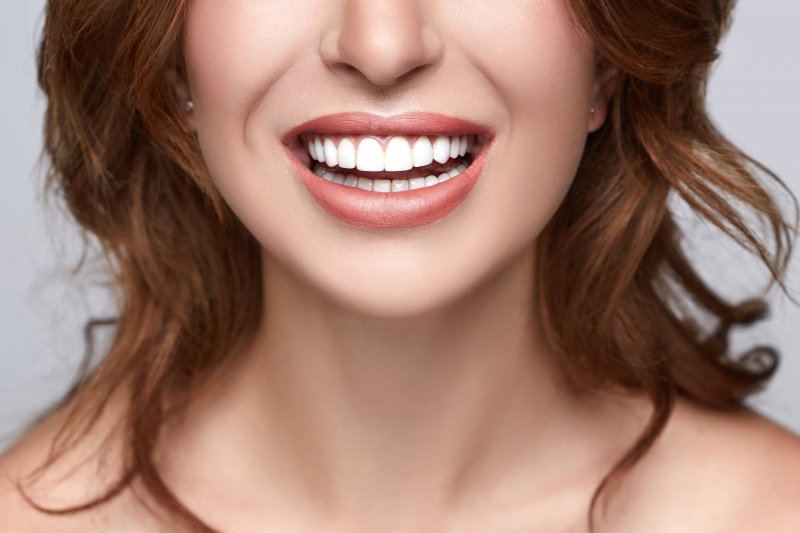 Are you looking to enhance your smile? While there are many different ways to go about this, teeth whitening is among the most popular and most affordable cosmetic procedure in dentistry. Not only can it make your teeth appear healthier, but it can increase your confidence and even give you a more youthful appearance. Continue reading to learn from your dentist about professional teeth whitening and how it can give you a smile that you're proud to show off!
How Does Teeth Whitening Make You Look Younger?
As you get older, the protective enamel of your teeth begins to thin out. This allows for more stains to set in and the natural, yellow color of the tooth will start to show through. In addition to this, years and years of indulging in things like coffee, tea, red wine, and tobacco products can start to catch up to you and cause tooth discoloration. By whitening and maintaining your teeth, you can reduce discoloration and restore your youthful appearance. It is said that brightening up your smile can take over a decade off your look!
How Else Can White Teeth Benefit You?
One thing that screams confidence is your smile. If you are self-conscious about staining and discoloration on your teeth, you will be less likely to smile as often and this can make it harder to be successful. Whether you're going on a date, going to a job interview, or meeting new people, having a contagious smile can help you get much further. You shouldn't let stubborn stains hold you back!
What Are the Best Teeth Whitening Options?
There are two main effective ways that dentists use to help their patients achieve whiter smiles:
In-Office Teeth Whitening with Zoom!
Whether it's from age or lifestyle choices, your discolored teeth can benefit the most from in-office teeth whitening in Upper Arlington. This involves the use of a potent bleaching gel and a low heat activation lamp for the quickest results. In as little as 45 minutes, you can have your teeth whitened up to ten shades brighter! This option is great if you have an important event in the near future or are just looking for the fastest possible results.
At-Home Teeth Whitening
If you aren't into the idea of having your teeth whitened in the office, you can get a custom teeth whitening kit from your dentist that you can use at home. It works over a longer period of time and includes personalized mouth trays and professional-strength bleaching gel that's stronger than anything you can find over the counter. You line the trays with the gel and wear them for the indicated amount of time until you achieve the results you are wanting.
Whichever option you choose, you will see results that are much quicker and more effective than anything you can find in stores. You'll have a bright, youthful smile to show off in no time!
About the Practice
At Artistry Smile Center, Dr. Angela Courtney and Dr. Christy Cox provide general and aesthetic dental care to their patients in the Columbus, OH area. Both dentists earned their Doctor of Dental Surgery degrees from Ohio State University College of Dentistry. Dr. Courtney has gained over 20 years of experience and is a member of the American Dental Association, the Ohio Dental Association, and the Columbus Dental Society. Teeth whitening is one of the many services they offer to patients. For more information or to schedule an appointment, visit their website or call (614) 451-7393.