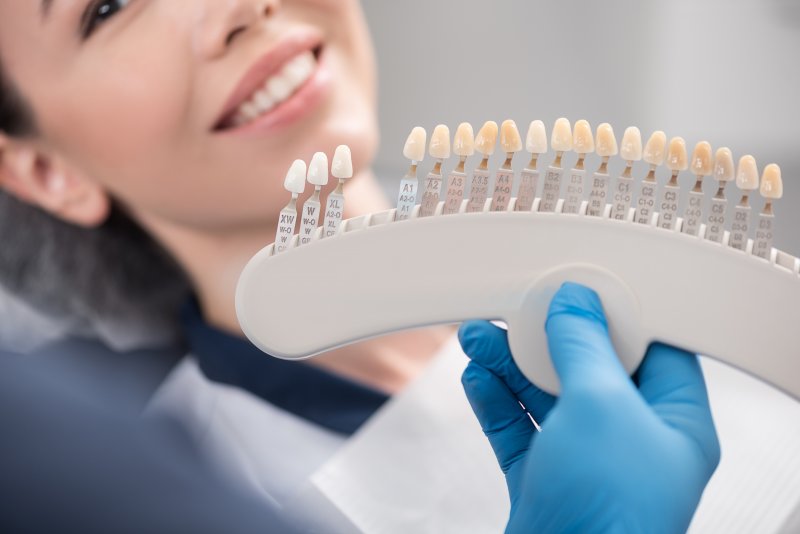 Do you have several flaws and imperfections in your teeth? You're probably searching for a solution that can address all your problems at once. Luckily, there's one cosmetic dental treatment that can do just that – porcelain veneers. They can make the smile of your dreams a reality! But before committing to the veneer process, you might want to know more about it. Read along for a breakdown of the five major steps involved in the procedure.
Initial Consultation
First and foremost, a consultation with your cosmetic dentist is necessary so they can understand your goals. Not only will you discuss the problems you want to address, but the type of smile you'd like to have as well. Beauty is highly subjective, so it's a good idea to show visual examples of how you want your teeth to look. Your dentist needs this information to begin the planning process and start working towards your dream look.
Trial Run
Before you fully commit to porcelain veneers, there are many ways your dentist can preview your new smile. One option is for them to create a life-size model of your teeth and mold "veneers" onto it using wax, showing what can be achieved. However, a more ideal option is for your dentist to create trial veneers and place them directly onto your teeth. With this method, you can actually see what your new grin will look like!
Teeth Preparation
Once you and your dentist have agreed on a plan, your teeth will be prepared for the new veneers. The preparation process can vary depending on each case. It can involve polishing the teeth or removing a layer from the front, biting edges, or sides of the teeth. The overall goal is to remove as little tooth structure as possible, but the amount removed depends on the desired result. It's crucial to discuss preparation before it begins, as tooth reduction is not reversible.
Laboratory Creation
After your teeth are prepared, your dentist will make impressions and send them to the dental laboratory. The technicians will use them to create a replica of your teeth to make your permanent veneers. Since this process could take several weeks, your dentist will provide you with temporary veneers in the meantime. Unlike the trial ones, they'll be adhered to your teeth and allow you to speak, eat, and smile comfortably.
Sealing the Deal
When the permanent veneers arrive from the lab, you will return to the clinic, and your dentist will bond them to your teeth with special cement. They'll be attached so securely, only a dental drill or laser will be able to remove them. You won't have to worry about them coming off accidentally!
With proper dental care, your porcelain veneers can last well over 20 years! Are you ready to start your journey? Contact your cosmetic dentist and ask how you can begin the process to get the smile you deserve!
About the Practice
At Artistry Smile Center, we offer exceptional, compassionate, individually tailored dental care that is bound to exceed even your highest expectations. Our team uses the latest techniques, materials, and technologies to help you achieve the smile you've always wanted. If you're unhappy with your teeth, we can restore a beautiful and confident appearance with porcelain veneers. Visit our website or call (614) 451-7393 to schedule a consultation.