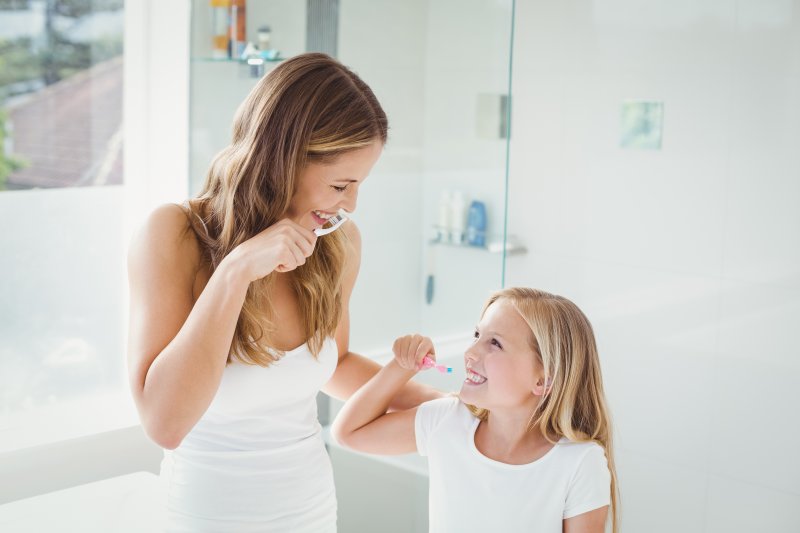 The spring season is the perfect time to get outside more with friends and family as well as start making a list of chores around the house you aren't able to get to in a typical week. By planning your to-do list now, you can rest assured that your home is maintained and no underlying issues are present without your knowledge. Turns out, you can do the exact same thing when it comes to your smile! To reduce your risk of dental emergencies and save money on oral healthcare costs, consider these tips from a dentist in Upper Arlington on how to spruce up your oral care routine this spring.
Give Your Oral Care Products an Upgrade
A manual toothbrush will remove plaque just fine, but electric toothbrushes can be quite helpful. Not only are they more fun to use, but they are especially ideal for those who have issues with dexterity.
Adding a water flosser to your routine can also be a nice complement to your traditional flossing and help you be extra thorough at loosening food debris from in between teeth.
If you have not done so already, consider adding a fluoridated, alcohol-free oral rinse to your oral care habits. With it, you can keep your breath fresh and strengthen your enamel.
Deep Clean Your Oral Care Area
Your bathroom could likely use a deep cleaning this spring, but so could the tools you use to keep your mouth healthy. Get into the habit of not just replacing your toothbrush every three to four months, but giving it a good scrub with a tissue and a little isopropyl alcohol if you use an electric one already. Make sure any buildup on the base that has developed is cleaned regularly as it could interfere with its ability to charge your device.
If you have a toothbrush holder for your manual brush, make sure there's no dust or mildew present. Clean the sink and countertop to avoid the buildup or spread of bacteria.
Reexamine Your Brushing and Flossing Technique
Proper brushing and flossing is relatively easy to practice. For example, your technique should include the following:
Brushing for at least two minutes at a time twice a day
Holding your toothbrush at a 45-degree angle to your teeth and gums
Brushing all surfaces of your teeth, particularly the molars where food debris easily collects
Flossing at least once a day, making sure to not snap the floss while doing so
Brushing your teeth and gums gently
Get a Dental Cleaning on Your Calendar
No oral care routine is complete without a professional cleaning from a dentist. They can help remove plaque that got missed during routine care and break down calcified plaque (or tartar), something that no amount of at-home flossing or brushing can remove. To schedule an appointment, get in touch with a dentist today!
About Artistry Smile Center
The highly experienced dentists of Artistry Smile Center, Dr. Courtney and Dr. Cox, work hard to make your visits as comfortable and productive as possible, whether you are visiting for a routine exam and cleaning, restorative dentistry, a smile makeover, or something else entirely. This spring, make your next routine checkup with them official by contacting them through their website and scheduling an appointment!