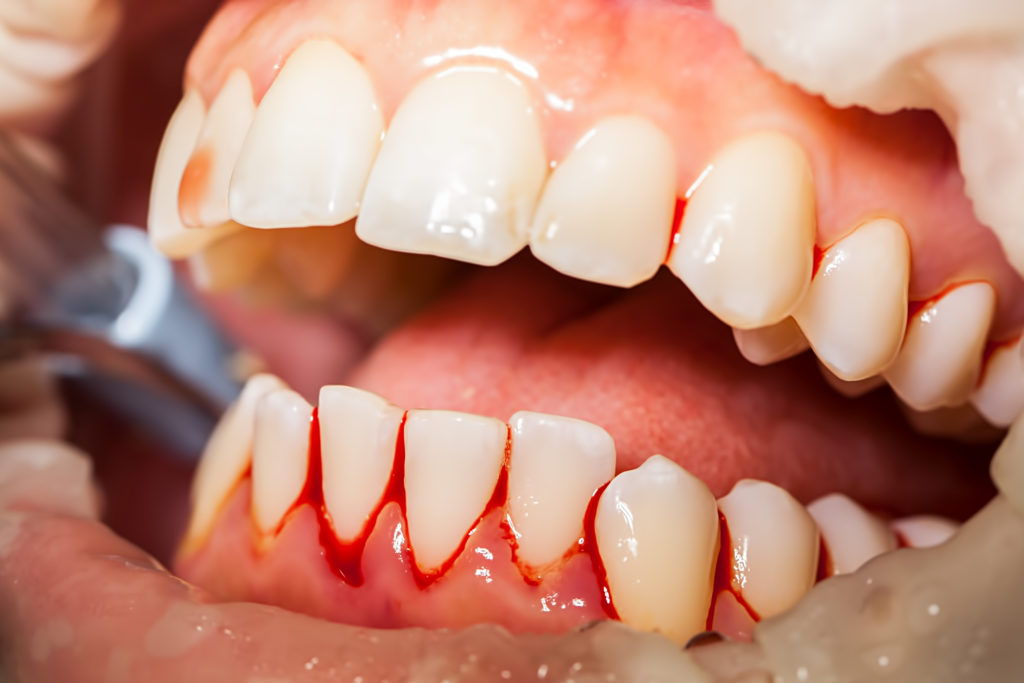 Because you know that it's essential to your oral health, you've been flossing. But you've noticed that, while cleaning, your gums bleed. This may have left you wondering, "Am I doing something wrong?" There can be several contributors to gum bleeding, but to be on the safe side, it's best to consult a dentist in Upper Arlington. Continue reading to learn what can be done to stop the bleeding and ensure your oral health is in excellent condition.
The Possible Causes of Your Gum Bleeding
If you've recently started flossing your teeth, then it's not uncommon for there to be slight gum bleeding at first, but it should stop quickly. So instead of abandoning your routine, you should forge ahead and continue so that your gums can adjust to the new habit.
If the bleeding persists, it could be an indicator of plaque buildup along the gum line and between the teeth. Plaque is a sticky substance that can emerge when several types of oral bacteria mix with your saliva. Because it can rapidly form, it's necessary to floss daily. Otherwise, the acidic growth can develop into a hard layer of calculus that can sink beneath the gum line to form germ pockets. This is considered the first stage of periodontal (gum) disease (also referred to as gingivitis).
How Gum Disease Can be Treated
To prevent any guessing, you should visit a local dentist when you notice any gum bleeding to undergo an examination. If it's determined that you have gum disease, there are several treatment options available.
Depending on your situation, here's what the dentist may recommend:
Oral Hygiene Improvements – May include tips on better techniques for brushing and flossing and product recommendations
Scaling and Root Planing – A two-step procedure that involves removing plaque from beneath the gum line and smoothing the roots to prevent any future growth
Antibiotic Therapy – Application of an antibiotic medication that kills any oral bacteria that may have spread
For more advanced cases of gum disease, the dentist may refer you to a specialist (periodontist).
The Sooner You Act, the Better
One of the best defenses for gum disease is proactivity. Thus, the quicker you seek care when you notice any gum bleeding, the better off you'll be. In most cases, you can avoid the more complex forms of treatment, save money and prevent any unnecessary suffering. In addition, you can get valuable tips on how to prevent such problems in the future. Therefore, you can maintain a healthy, attractive and functional smile.
About the Author
Dr. Angela Courtney earned her dental degree from the Ohio State University College of Dentistry. A true perfectionist who desires to provide the absolute best in care, she has received additional postgraduate training from the world-renowned Las Vegas Institute for Advanced Dental Studies. Dr. Courtney helps patients put an end to their gum bleeding by providing periodontal treatment at Artistry Smile Center. She can be reached for more information through her website.