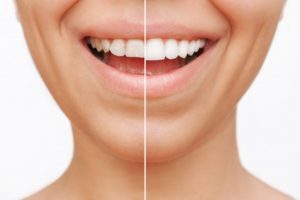 Advanced dental technology has made it possible to get the smile you've always dreamed of. One of the most popular dental cosmetic treatments available is veneers. They are a wonderful option to transform your pearly whites so you can feel vibrant and confident. These ultra-thin coverings of porcelain are a long-lasting solution for a range of dental imperfections. If you are considering this cosmetic dental procedure, you may be curious about its benefits. Here are five reasons that veneers are a worthy investment in your smile!
#1. Veneers Can Fix One Tooth or Your Entire Smile
Veneers are very versatile and can address various types of dental problems. Whether you are unhappy with one tooth or would like a whole new arch of pearly whites, veneers can do it all! They can correct various issues, such as:
Staining
Change the length of your tooth
Fix cosmetic issues like dents, chips, or cracks
Fill gaps in your smile
#2. Veneers Can Give You a New Smile in Two Visits
Many dental treatments and procedures can take several months to bring about the desired changes. For example, it can take 12 or more months to straighten teeth with traditional braces. While your veneers will need to be designed and your natural teeth prepared, you still can expect a renewed smile in three appointments!
#3. Veneers Can Instantly Correct Misalignment
Veneers can transform your smile in as little as two appointments! They have even been coined the nickname "instant orthodontics". They can conceal a wide range of orthodontic issues, from mild to moderate. With veneers, you can achieve a straighter smile without ever needing brackets, wires, or aligner trays. In fact, your pearly whites will never change positions – the veneers will simply be placed over them to correct the misalignment.
#4. Veneers Can Easily Last for Years
Dental porcelain is not only very aesthetically similar to your natural enamel but also very durable. It's resistant to staining and chipping, allowing you to live life to the fullest without any worries about damaging your new smile. Generally, veneers will last about 15 years until they need to be replaced by a new set. However, yours may last up to 30 years with the proper care!
#5. Veneers Are Easy to Care For
Perfecting your smile with veneers will not require any changes to your daily dental routine. Caring for your new set of pearly whites is as easy as practicing great oral hygiene and avoiding habits that can damage your natural teeth as well as your veneers. By regularly using a soft-bristled toothbrush, non-abrasive toothpaste, and waxed dental floss, you will keep your smile looking and feeling its best for many years to come.
About the Practice
Artistry Smile Center provides general and aesthetic dentistry through its two experienced dentists. Their goal is to provide a spa-like experience while expertly crafting your dream smile! They offer a range of services, including cosmetic treatments like veneers. To schedule a consultation, contact them through their website or call (614) 451-7393.