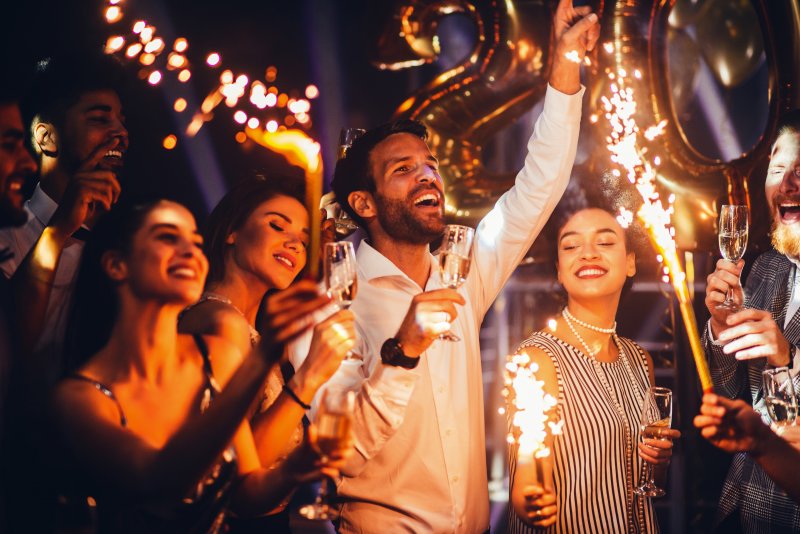 It's well into January now, so maybe you're thinking of starting some New Year's resolutions. Perhaps you'd like to spend 2023 learning a new language, losing weight, or something else. Whatever goals you have, though, you should ensure "good oral health" is one of those projects. If you do, you'll enjoy a healthy smile for most of the year! Luckily enough, your local Columbus dentist can help you with this task. Here are four oral health resolutions that'll make 2023 a great time for your teeth!
#1: Floss Daily
You likely know you should floss daily, but many people don't follow the habit. Doing so, after all, can seem tedious at best and pointless at worst. Still, the truth is that flossing reduces your risk of gum disease and tooth decay in hard-to-reach mouth areas. You're thus better off using the string than leaving it alone.
If you struggle with daily flossing, there are alternatives to traditional floss. You could always try using a flosser tool, interdental brushes, etc.
#2: Brush for the Full 2 Minutes
Another good resolution for your smile is brushing for the full two minutes. After all, studies show that many Americans don't meet that time in the first place. Instead, most won't even brush for just one minute!
It isn't too tricky to extend your brushing time. One option is to use a timer — a regular one, a kind built into an electric toothbrush, or so on. On the other hand, you may want to sing a timing song.
#3: Get Dental Restorations or Orthodontics
If you're struggling with missing or misaligned teeth, now is the perfect time to treat such issues. You don't want to deal with smile gaps and improper bites forever, right? Plus, leaving these problems untended can lead to worse ones later.
With your local dentist, you can get restorations or orthodontics as a solution. These might range from dental implants that restore your smile to Invisalign that straightens it out.
#4: Quit Smoking
Smoking affects more than just your heart and lungs; it's also caustic to your oral health. Tobacco, you see, can stain your teeth, cause gum disease, and even trigger oral cancer.
For your smile, you could resolve to quit smoking. The power is in your hands! Nicotine is highly addictive, however, so consult your medical or dental professional for expert insight.
You should strive to make 2023 a year of excellent oral health. Therefore, use the resolutions above in the coming months.
About the Author
Dr. Angela Courtney is a dentist in Columbus, OH, having earned her DDS from Ohio State University's College of Dentistry. She's also a Las Vegas Institute for Advanced Dental Studies graduate. Given this background, her specialties are preventive, cosmetic, and restorative dentistry, as well as emergency dental care. Whatever your dental needs, then, she'll be sure to meet them! Dr. Courtney currently practices at Artistry Smile Center and can be reached at her website and by phone at (614)-451-7393.