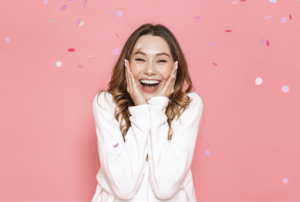 For most of us, 2020 and 2021 were rough. Hopefully, near the tail end of a pandemic, you may be thinking about setting some New Year's resolutions to keep your health on track this year. You may consider joining a gym or changing your diet, but what about mastering your smile? Being proactive about your oral health won't only save you money and time, but it can supply you with a confident and beautiful smile for all of 2022. Here are four action steps from a dentist in Upper Arlington ustin you can adopt to master your oral health. 
1—Introduce a Dental Health-Friendly Diet
For weight loss purposes and overall bodily health, many Americans start a new diet at the beginning of the year. However, it's easy to overlook the negative impact specific diets might have on your oral health, such as the high sugar content in juice detoxes. If you haven't decided on a diet yet, you should select one that incorporates fresh fruits, vegetables, cooked grains, and dairy products. This will provide your teeth and bones with the fiber and nutrients they need to support a healthy smile.
2—Kick Your Tobacco Habit
As a smoker, you may be struggling with dry mouth, leading to bacteria growth around your teeth and gums. If this continues, you may become vulnerable to tooth decay or gum disease. Therefore, it's vital to stop smoking as soon as you can. Kicking a tobacco habit can be challenging, but you don't have to do it alone. Your medical doctor and your local dentist can monitor your health and provide advice and resources during the process.  
3—Revitalize Your Hygiene Routine
Adjusting to new work or school schedules may have impacted some of your healthy habits. This new year provides you with an opportunity to develop new habits that can put your dental health back on track. To brush, floss and rinse more efficiently, you may invest in some dental care products that can make your oral hygiene routine easier. Buying an electric toothbrush with a timer or floss picks that can easily reach the back of your mouth can simplify and improve your routine.
4—Schedule Regular Dental Check-Ups
When your dentist gives you a checkup and cleaning twice a year, they will monitor your mouth for any cavity or disease development. If there are signs of a problem, your dentist can give you pointers to correct it at home, or they can conduct a quick treatment. Addressing minor issues before they develop into problems can save you money and time throughout 2022.
These four action steps can lay the foundation for a healthy and confident smile all year. How else will you remaster your habits to achieve your health resolutions?
About the Authors
Drs. Angela Courtney and Christy Cox are the masterminds behind the Artistry Smile Center. From filling cavities to instructing you on specific practices you should adopt to meet your health goals, Dr. Courtney and Dr. Cox possess the enthusiasm and know-how to help you achieve a healthy smile for the new year. If you have questions about restorative or preventative treatments that can impact your 2022 dental health, do not hesitate to reach out to their office at (614) 451-7393 or visit their website.