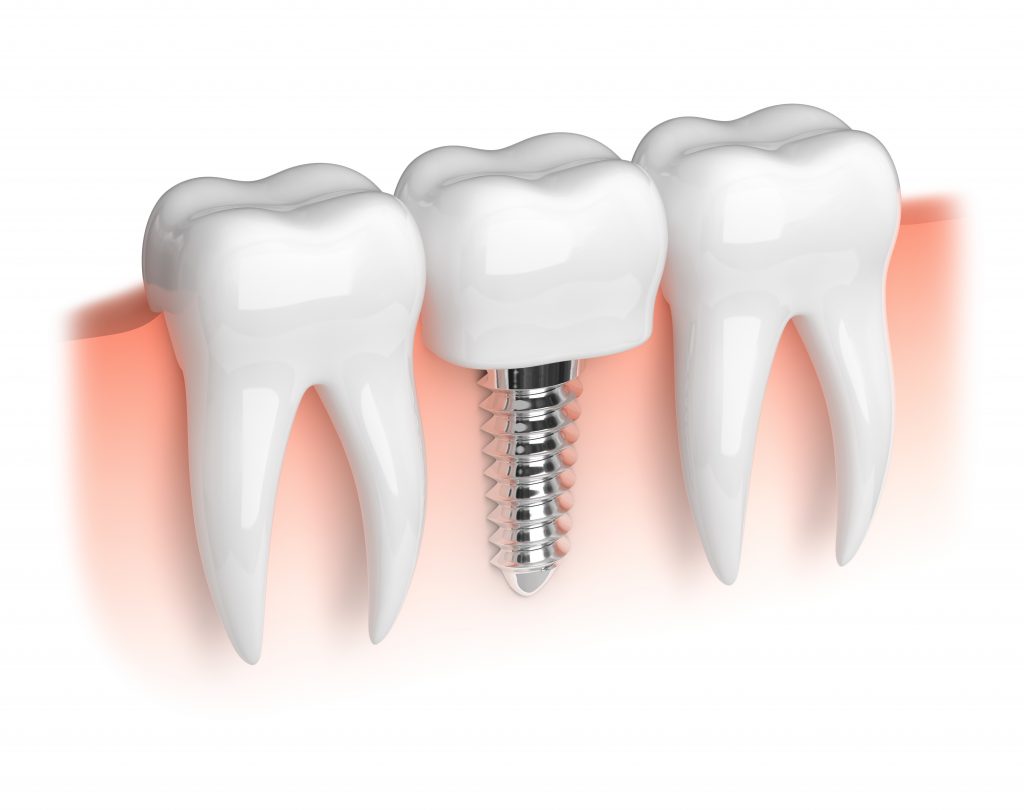 Tooth loss is more common than you think; according to the American Association of Oral and Maxillofacial Surgeons, 69% of Americans between ages 35 and 44 have already lost one of their permanent teeth. When looking to fill in those gaps in your smile, chances are you'll hear about dental implants a lot, but it can be intimidating to ask about a procedure that you don't fully understand. When speaking with your dentist about dental implants in Upper Arlington, here's what you need to know.
What are Dental Implants?
A dental implant is a medical device that interfaces with the jaw in some way to support prosthetic teeth. There are two major kinds of implants that are used very differently:
Endosteal implants, the most common kind, are titanium posts inserted into the jawbone to serve as the roots for replacement teeth. They provide chewing power almost equal to real teeth. Endosteal implants can last for years – potentially a lifetime.
A subperiosteal implant is a metal frame sitting on top of the jaw topped with prosthetic teeth. They're usually used in cases where endosteal implants aren't available, such as when there has already been an irreparable loss of bone height.
What are Crowns?
A crown is the actual replacement tooth supported by and held in place by an implant. At a glance, people you meet won't be able to tell the difference between a crown and a real tooth. In cases where multiple teeth are missing, an implant-supported bridge may be used; a bridge is simply multiple implants connected to form one piece.
What are Implant-Retained Dentures?
Dentures are used when all of the teeth in a jaw are missing. Unlike traditional dentures, dentures that are secured to implants are not prone to slipping. They're often used on the lower jaw for improved stability, but they can be used on the upper jaw as well.
What is Osseointegration?
Your dentist may use the word "osseointegration" when talking about endosteal implants. This is the process by which the implant becomes fused into the jaw. In addition to giving the replacement tooth improved stability, it allows the implants to provide the jawbone with the stimulation from biting and chewing that usually comes from real teeth; this is how endosteal implants help prevent bone loss. Note that subperiosteal implants and traditional dentures do not have this benefit.
If there's something you don't understand, always ask your dentist; when undergoing major restorative dental treatment, it's important that you know precisely what's going to happen. Keep in mind that every case is unique and different people may need different solutions for missing teeth. If you think implants are right for you, don't hesitate to ask any questions you have!
About the Author
At the Artistry Smile Center, Dr. Angela Courtney has an excellent track record of helping patients feel at ease with her gentle touch and DentalSpa treatments. She provides a number of solutions for cracked or missing teeth, including dental implants and porcelain veneers. For questions about replacing missing teeth, visit her website or call (614) 451-7393.