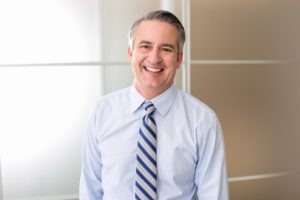 Teeth come in a variety of shades and tones naturally; however, society attributes a bright smile to youth, success, confidence, and intelligence. Not only are white teeth linked to higher self-esteem, but they are also connected to better career opportunities. Information gathered from a study performed by Kelton Research found some surprising statistics about the job-boosting benefits of teeth whitening in Columbus. 
White Teeth Linked to Better Job Opportunities
Kelton Research conducted simulated job interviews for study participants who whitened their teeth. The results found that 58% of the participants were more likely to be hired, while 53% were offered larger salaries. Overall, 65% of those in the study were perceived as professional and 61% were seen as confident. Researchers found people with attractive teeth had more positive attributes than those with tooth discoloration.
Unfortunately, brown and yellow teeth are a concern amongst adults of all ages. It's normal for teeth to darken over time from various factors, like poor oral hygiene, drinking a lot of coffee, or smoking. No matter the reason, stained teeth don't have to hold you back from climbing the ladder to success. A professional whitening treatment is the solution you need to reveal a brighter smile.
Get a Whiter Smile in One Day
A whitening treatment is an investment in your self-esteem and financial future. After examining your mouth to ensure your teeth and gums are healthy, your cosmetic dentist will create a personalized plan to revamp your smile.
They'll clean your teeth before placing a protective barrier on your gums and soft tissues. A highly concentrated whitening agent is applied to your teeth, which is activated using a special dental light. The light activates the whitening agents to dissolve stains. The light is used for three 15-minute intervals to get your teeth up to 8 shades whiter, allowing you to transform your professional image during your lunch break.
Enjoy a White Smile that Lasts
Your new smile can stay bright and beautiful for several months or many years with the right aftercare by following a few tips:
Commit to Your Oral Hygiene: Brush your teeth at least twice daily using a soft-bristled toothbrush and nonabrasive toothpaste. Floss every day to remove anything left behind by your toothbrush.
Watch What You Eat: Limit how often you have dark-colored foods and drinks to prevent new stains.
Don't Smoke: Tar and nicotine can lead to new tooth discoloration.
Visit Your Dentist: Schedule an appointment with your dentist for a cleaning and checkup every 6 months.
If your results begin to fade, your cosmetic dentist can provide you with a touchup kit, so your smile never holds you back from reaching your career goals.
About Dr. Angela Courtney
Dr. Courtney earned her dental degree and continued her education at the Las Vegas Institute. She regularly completes additional training to provide modern services to create healthy, beautiful smiles. If you are ready to reveal an attractive smile, contact our office today to request your consultation for teeth whitening.