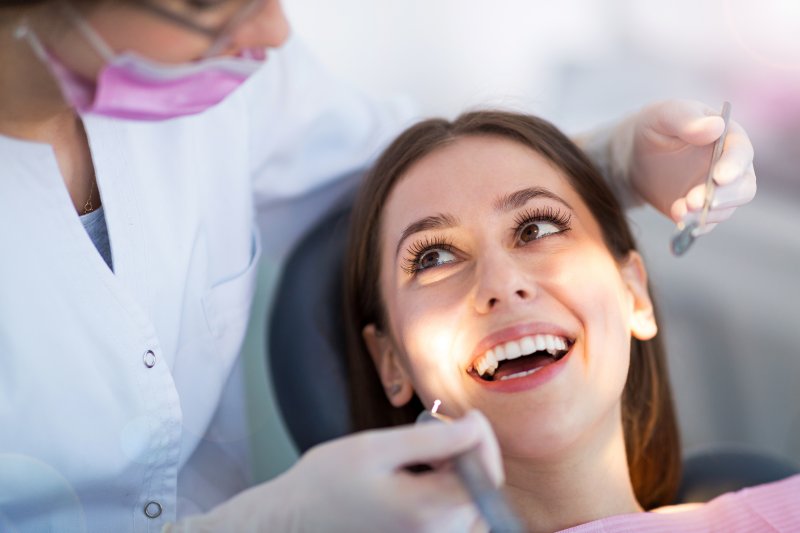 With the holiday season in full swing, many Americans are beginning to feel a pinch in their wallet. If you are in the same boat, then you may be looking to cut expenses where you can. However, before your routine dental checkup and cleaning make the list, it is important to remember that your six-month visits to your dentist in Upper Arlington can save you money. The Journal of Dental Medicine shared that every dollar invested in preventive care can save you between $8 and $50 in the long run. Here's how!
#1. Ward Off Tooth Decay
According to the CDC, tooth decay is one of the most prevalent health concerns facing adults and children today. In fact, it is second only to the common cold! Fortunately, your biannual professional cleanings can remove stubborn plaque and clean the hard-to-reach areas of your mouth, which significantly reduces your risk of cavities. Plus, since most dental insurance plans cover the cost of preventive care entirely, your six-month checkups are an obvious choice for your oral health and your wallet!
#2. Catch Gum Disease in the Early Stages
Gum disease is a prevalent condition that effects roughly 50% of American adults. If left untreated, it can lead to gum inflammation, tooth loss, and heart disease. Luckily, your bi-yearly appointments allow your dentist to catch it in the early stages and immediately intervene with treatment. This can save you from costly restorative and tooth replacement procedures down the line.
#3. Early Detection of Non-Dental Issues
Did you know that 90% of health conditions have oral symptoms? Therefore, your dental team can play a crucial role in the early detection of a number of non-dental issues, like oral cancer and diabetes. So, your routine visits not only help keep your oral health in tip-top shape, but they also ensure that any warning signs are addressed by your doctor early on.
Although skipping your bi-yearly dental appointments may initially seem like a money-saving move, neglecting to attend can negatively impact your smile and your bank account. To prevent that from happening, make sure to get your professional checkup and cleaning every six months!
About the Author
For over two full decades, Dr. Angela Courtney has helped her patients with everything from preventive care and restorative procedures to cosmetic treatment and dental emergencies. Plus, her practice is in-network with many of the nation's leading insurance providers and is happy to work with any out-of-network companies as well! So, if you want to save money while providing your smile with top-notch care, visit her website or give her a call at 614-451-7393.