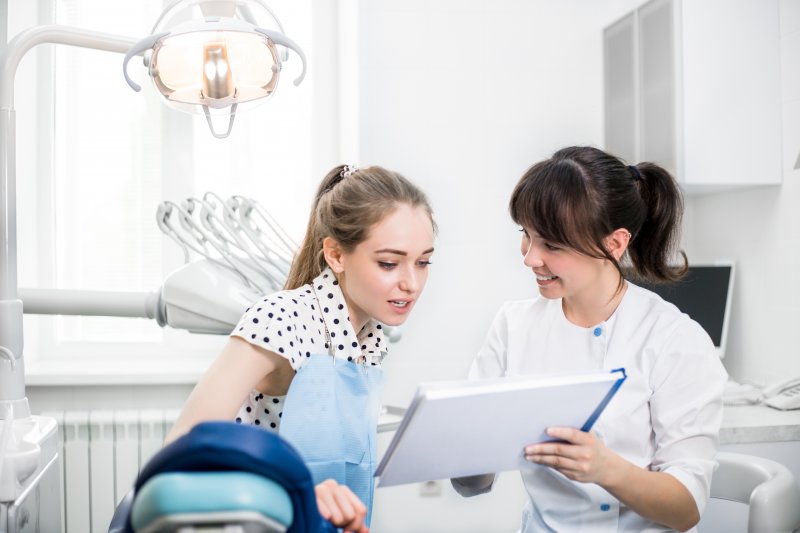 While it can be quite exciting to start your smile transformation, you may not know how to best prepare, especially if you're not sure what to expect. While a dentist in Upper Arlington is happy to speak with you directly and answer any questions you may have, it's always better to start taking steps now while you have time. Consider the following tips on how to prepare for Invisalign so when you get home from your appointment, you can hit the ground running.
Understand Your Financing
People often need to pay for Invisalign in smaller installments over an extended period of time. For that reason, it's crucial that you know how you're going to fit these new payments into your monthly budget. Are you going to be using dental insurance benefits? Does the practice offer third-party financing like CareCredit? You'll need to speak with the front desk or the office's treatment coordinator to see what you can do before you can get started wearing the aligners.
Purchase the Essentials
You can expect to receive your aligners and a carrying case to keep them with you day-to-day, but these aren't the only products you should own ahead of treatment. For example, some people can experience tooth sensitivity as they adjust to the aligners, so purchasing a toothpaste to help manage this can be useful. Additionally, cleaning supplies (such as OTC denture cleanser and an optional sonic cleaning machine) can help keep your aligners fresh and transparent.
Make a Point to Brush After Meals
Brushing your teeth after every meal is the best way to not only prevent stains from appearing in your aligners, but keep your mouth healthy and free of plaque buildup. The good news is you can get into this habit before you even receive your aligners. Starting now also gives you a chance to know how to prepare when going out to eat. At the very least, using floss is pretty straightforward and can be easily placed inside a purse or even your pocket.
Reduce Your Snacking Throughout the Day
Invisalign requires you to wear the aligners for 20 to 22 hours a day, which does not leave a lot of room for snacking. To reduce the number of snacks you eat in a given day, try to incorporate more foods into your diet that are nutrient-dense. This includes healthy fats, lean proteins, and complex carbohydrates. You're likely to find some delicious recipes to work into your rotation along the way!
Have a Dental Kit Ready
As you get used to wearing your aligners and brushing after meals, it will help tremendously to have a dedicated dental kit on hand. This kit should include a travel-sized toothbrush, toothpaste, small container of floss, and even a mini bottle of mouthwash.
These are just a handful of steps you can take ahead of your orthodontic treatment. Speak with a dentist to learn how to prepare for Invisalign today!
About Artistry Smile Center
Dr. Courtney and Dr. Cox explain the Invisalign process in great detail so you know exactly what to expect even before you receive your first pair of clear aligners. They can also provide tips on how to best manage your Invisalign treatment for the smoothest experience possible. To schedule an appointment for an Invisalign consultation, you can contact them through their website.