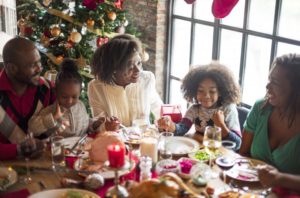 The last place you would want to spend your holidays with your family is at your emergency dentist in Upper Arlington. An unexpected dental emergency can throw a wrench into your plans, but unfortunately, you can't completely avoid them. The best you can do is be prepared in case they occur and take the proper steps to prevent additional damage and preserve your smile. Read on for how you can handle dental emergencies safely and effectively.
Severe Toothache
Severe toothaches that keep you up at night are typically caused by underlying tooth infections. When harmful oral bacteria accumulate in your mouth, they produce enamel-eroding acid that exposes the sensitive and vulnerable inner portion of your tooth called the pulp. When gained access to this inner chamber, they can attack the nerves in your tooth and infect the area, which is what causes intense pain.
You can rinse your mouth with lukewarm saltwater to clean the area. If you feel like your pain is caused by something lodge between your teeth, try gently flossing around the affected area. A cold compress will help reduce any swelling and ease your pain. Otherwise, it's important to visit your emergency dentist as soon as possible to prevent the infection from spreading to other teeth.
Broken or Damaged Tooth
For minor dental damage, you can put off your visit to your emergency dentist for a day or two. However, it's important to eventually get it repaired to prevent any sensitivity or infections from occurring down the road. Be sure to gather any pieces of your tooth you're able to find and rinse them off and bring them to your appointment. If you experience any bleeding, place a piece of gauze on the area until it stops. Applying a cold compress for 10 minutes on and 10 minutes off can reduce any chance of swelling.
Knocked-Out Tooth
Accidents happen, and unfortunately, that includes knocked-out permanent teeth. Collect your tooth and handle it by the biting surface only. Gently rinse it off under cool or lukewarm water and try to place it back in its socket. If you're unable to, temporarily store it in a container of milk. In this situation, time is of the essence, so be sure to get to your dentist within an hour of the accident.
Lost or Broken Crown
If you have a damaged crown, you can temporarily reduce your risk of experiencing further damage by trying to reattach it with denture adhesive or a piece of sugarfree gum. Remember that this is only a temporary solution, and you will need to visit your emergency dentist to have your restoration repaired or replaced. Do not super glue your crown back onto your damaged tooth.
If you find yourself with a dental dilemma on your hands over the holiday season, contact your emergency dentist in Upper Arlington immediately. They can walk you through necessary first-aid instructions and schedule an appointment as soon as possible.
About the Author
Dr. Angela Courtney loves forging long-lasting relationships with each patient that walks through her doors and allowing them to feel comfortable and relaxed. Even if somebody comes in panicked and stressed due to a dental emergency, she goes out of her way to help them feel at ease while taking away their pain. She has extensive experience and training in emergency dentistry and doesn't hesitate to carve time out of her busy schedule to see patients as soon as possible. For questions or to schedule an emergency appointment, visit Artistry Smile Center's website or call 614-451-7393.