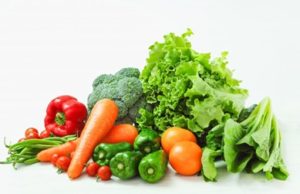 Diets have been a huge topic of conversation lately. Whether the focus is weight loss, popularity or serious health conditions, there are many diet plans to choose from. But can certain diets damage your teeth? Here is a quick look at 3 popular diets and how they can affect your oral health.
The Raw Diet
A raw food diet can help you achieve and maintain a certain weight, and it is also capable of helping you to reduce your carbon footprint. This diet can provide you with the nutrients and vitamins your body needs while steering clear of chemicals and preservatives. Chomping on raw fruits, veggies, nuts and seeds can act as a toothbrush while eating. The food choices in this diet are often rich in minerals, calcium, phosphorus, protein and "good" bacteria which help prevent decay and bacteria buildup. Apples, almonds and spinach are excellent for your oral health. Celebrities who follow the raw food diet include Venus Williams and Gwyneth Paltrow.
The Juice Cleanse
Since childhood, the food pyramid has always recommended consuming fruits and vegetables as part of a healthy diet. Celebrities like Blake Lively and Nicole Richie use juice cleanses to reboot their digestive systems and expel harmful toxins from their bodies. A cleanse can last for 1 to 3 days, or it can extend for weeks at a time. However, juice cleanses don't typically have the fiber and nutrients that keep your hair, skin, nails and teeth healthy. The juice from certain fruits can also be both acidic and sugary, which can encourage tooth decay. Some effects caused by juice cleanses include enamel erosion, bacteria buildup and low insulin levels due to a low-calorie diet.
The Grazing Diet
Some who are looking to consume less fat, increase their healthy carbs intake and increase their consumption of fruits and vegetables might turn to the grazing diet. Eating six to eight small meals a day can help with weight management. On the other hand, eating often throughout the day can also put your teeth at risk of damage. After you eat, acids from food and acids created by the bacteria in your mouth can weaken your enamel. Brushing or at least rinse your mouth with water 30 minutes to an hour after a snack or meal can help defend your teeth against enamel erosion and decay.
Taking care of your overall health is very important, but so is taking proper care of your teeth. No matter what diet plan you decide to follow, always be sure to consider how it will affect both your oral and overall health. A consistent and effective dental care routine and regular visits to your dentist will help your mouth and body get and stay healthy.
About the Author
At Artistry Smile Center, Dr. Angela Courtney is dedicated to providing exceptional dental care in a calming environment. Her consistent confidence and focus on helping every patient achieve their healthiest and most beautiful smile. Dr. Courtney's professional organizations and associations include the American Dental Association, the Ohio Dental Association and the Columbus Dental Society. If you are looking for a knowledgeable dentist who truly cares about you and your overall health, contact the office at (614) 451-7393 or visit the website to schedule your appointment today.