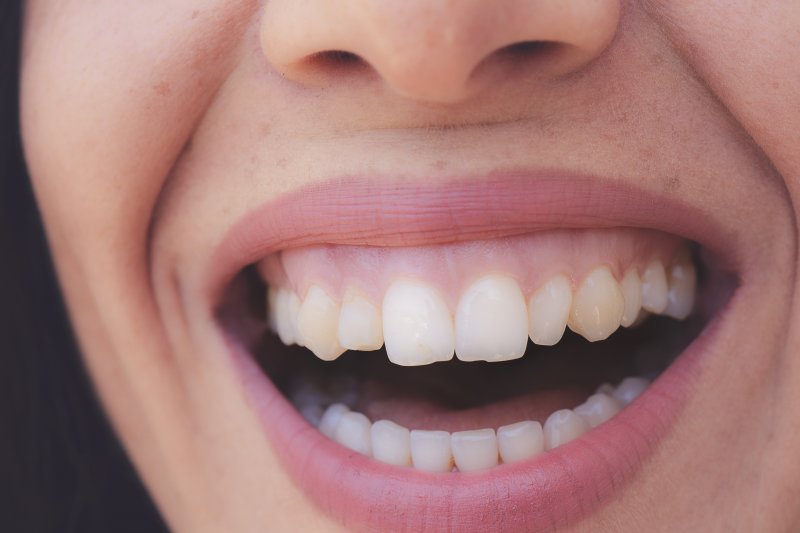 Are you self-conscious of your gummy smile? This is one of many reasons that a lot of people are insecure about their teeth. It is more common than you may think. Approximately 10% of young adults consider their smile to be on the gummy side. There are all sorts of reasons why it occurs, but the good news is that you don't need to live with it. Read to learn more from your dentist in Upper Arlington about gummy smiles and different treatment options out there that could make you feel more confident.
What Is a Gummy Smile?
There is no definition of a gummy smile. This is something that you determine by looking at the ratio between your teeth and soft tissues. However, most people would consider it to be a smile where there is more exposed gum tissue than average. Usually this is about 3-4 millimeters or more. Here are a few things many people use to determine if their smile is gummy or not:
Jawbone angle
Lip movement
Tooth height
Shape of teeth
What Causes a Gummy Smile?
Any of the following can contribute to this aesthetic issue:
Tooth growth: If your teeth grew in too far, your gums may have too. There are many genetic factors that can contribute to the development and growth of your gums and teeth.
Medication: If you're taking a prescription intended to prevent seizers, lower blood pressure, or suppress the immune system, gingival hyperplasia could be a result.
Lip size and movement: A smaller upper lip can expose more of your gum tissue than average. This is also the case if your muscles that control the lip are more active.
What Treatments Are Available for a Gummy Smile?
Porcelain veneers: If you can attribute your gummy smile to undersized teeth, veneers could be the answer. They can lengthen your teeth to make them more proportional to your gum tissue.
Orthodontics: Invisalign can change the positioning of the teeth. If the way your teeth and jaw sit make your gums more prominent, this can help to reduce that.
BOTOX: Many times, a gummy smile can actually be effectively treated with BOTOX. When it is injected, it can relax the muscles and prevent your upper lip from rising as much. This can give you the appearance that you're looking for when you show off your teeth.
Gum recontouring: This procedure involves your dentist cutting away excessive gum tissue in order to expose more of your teeth.
If you have a gummy smile, you don't have to settle with it. Talk to your dentist about your options so you can feel confident when you show off your teeth.
About the Author
Dr. Angela Courtney is an experienced dentist who has been working in the field for more than two decades. She earned her Doctor of Dental Surgery from Ohio State University and has pursued continuing education at the Las Vegas Institute for Advanced Dental Studies. For more information on cosmetic dentistry or to schedule an appointment, visit her website or call (614) 451-7393.