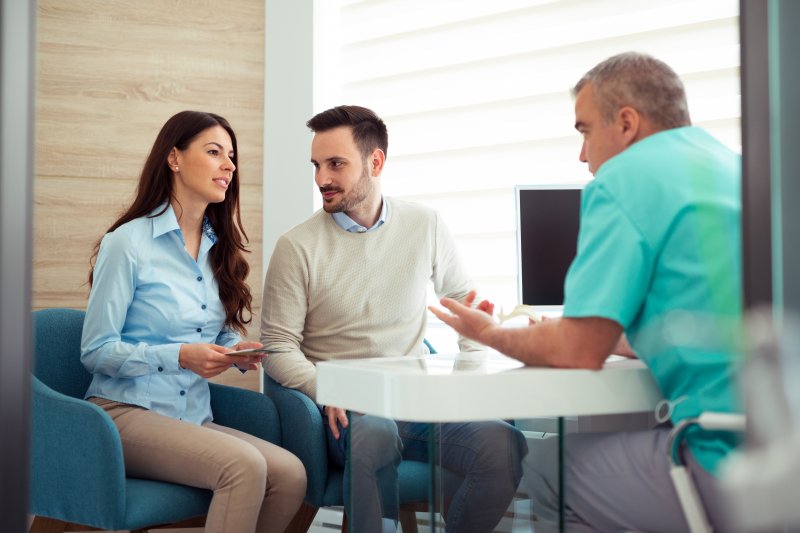 It may sometimes feel overwhelming to learn and be aware of your oral health. With numerous conditions and concerns that can affect your smile, it can be easy to want to throw in the towel altogether.
Continue reading to ease this burden by discovering the top five most common oral health problems so you can shorten your list of worries and gain some peace of mind.
1. Tooth Decay
According to the CDC, tooth decay is the most prevalent oral health concern in the world with an estimated 3.5 billion people being affected by it annually. In the US alone, government studies have shown that nearly 80% of people will have a cavity before they're 34.
Many hypothesize that the rise in cavities directly correlates with the increase of added sugar in our food. Subsidies on corn syrup production see the chemical added to food in alarming amounts due to its efficiency as a sweetener.
2. Gum Disease
The same biology that causes tooth decay also increases the risk of periodontal (gum) disease. As plaque builds up on your teeth, the bacteria within are deposited in the gumline. Over time, these bacteria can cause a whole host of problems to your tissues and the bone in your jaw.
Infection, inflammation, redness, swelling, and pain are all symptoms of gum disease. The CDC estimates that there are over a billion cases worldwide every year.
3. Tooth Trauma
This refers to injury of the mouth including lips, teeth, jaws, and tongue. There are many ways that trauma can occur in the mouth across all age ranges.
Some of these may include playground equipment mishaps, automobile accidents, sports injuries, and violence. These incidents often leave teeth chipped, cracked, or completely broken.
4. Tooth Loss
Injuries to the mouth, as well as issues like dental decay, are potential causes of tooth loss. According to the American Academy of Implant Dentistry, approximately 3 million adults in the United States have undergone dental implant procedures.
In the year 2020, around 41 million adults opted for either partial or full dentures as a solution to address the challenge of missing teeth.
5. Oral Cancer
Smoking or chewing tobacco, excessive alcohol consumption, genetic factors, and human papillomavirus (HPV) all contribute to the formation of oral cancer. This disease has a five-year survival rate of 61 percent putting it ahead of breast cancer, Hodgkin's lymphoma, and thyroid cancer in terms of its deadliness.
These oral health concerns are why it is vital to your well-being to visit your dentist annually. Something as simple as a dental check-up can improve your chances of catching serious illnesses early, giving you the greatest chance for success.
About the Practice
Dr. Angela Courtney and Dr. Christy Cox are dedicated professionals at Artistry Smile Center, committed to enhancing your smile and oral health. With their expertise and a passion for delivering top-tier dental care, they provide a welcoming environment for all your dental needs. Dr. Courtney has completed extensive post-graduate studies at the world-renowned Las Vegas Institute for Advanced Dental Studies; training that very few dentists have. To schedule an appointment, call (614) 451-7393 or visit the website for more information.