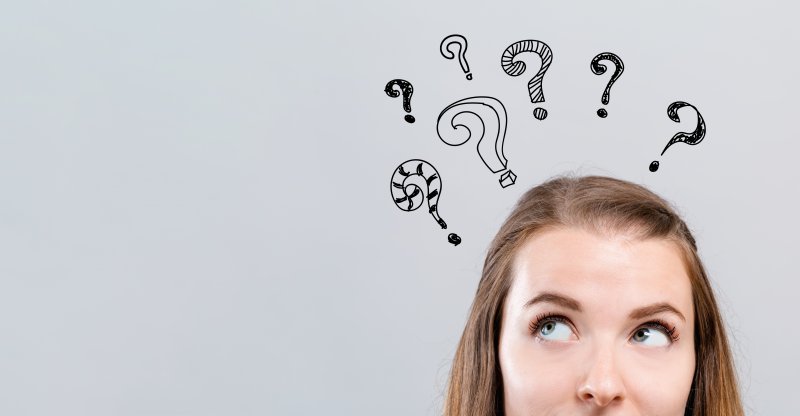 When you go to your dentist for your regular cleaning and checkups, you leave with a perfectly polished smile and that's that. However, you may be missing an important aspect of your appointment: education. By asking questions that concern your oral health, you can learn a lot about how to better care for your smile. Afterall, who's better to ask questions about teeth than your dentist in Upper Arlington. Continue reading for some important questions that you should ask your dentist during your next visit.
How Can I Improve My Smile?
Even though this question is broad, it's still a great one to bring up to your dentist. They will be able to tell you different ways that you can improve the health of your smile. Whether there is an area where you are prone to having plaque and tartar buildups or if your gums are bleeding when they are flossed, your dentist has the right advice to solve these issues.
What Can I Do to Improve the Appearance of My Smile?
Even though the main concern of your dentist is your oral health, they want you to feel confident about your smile as well. It is their job to help you reach your goals so you can be proud to show it off. They will be able to recommend different cosmetic treatments that you can benefits from as well as share some tips for you to use at home to improve the appearance of your smile.
Should I Make Changes to My Diet?
Every single part of your body is affected by the food that you eat, including your teeth. By asking your dentist about your diet, you can learn which foods to stock up on to get the essential nutrients you need for your oral health as well as what you should save for occasions.
Do I Need Any Treatments?
Even if you aren't necessarily needing any treatments, you may still benefit from them. Your dentist is the one to ask. They will be able to let you know about your different options and the advantages of each one.
What Should My Oral Hygiene Routine Look Like?
Brushing twice and flossing once daily are the best things you can do to maintain your smile; however, your dentist may recommend other steps to truly optimize your oral health. Whether they recommend using different dental tools, like a soft-bristled toothbrush, or a fluoridated mouthwash, they are all in the best interest for your teeth.
What Are My Payment Options?
Before you go in for your appointment, double check to make sure that the dental office accepts your dental insurance plan. If you don't have dental insurance, ask them about other options that they have regarding payment. Getting essential oral care shouldn't mean that you go home with an empty wallet. Your dental team is happy to help you work out a solution that works best for you and your family.
Next time you go in for your regular visit, throw some of these questions your dentist's way. By taking advantage of this learning opportunity, you will know what you can do to best keep your smile healthy.
About the Practice
At Artistry Smile Center, you have not one, but two highly skilled dentists providing quality care to their patients in Columbus, OH. Both Dr. Angela Courtney and Dr. Christy Cox earned their dental degrees from the Ohio State University College of Dentistry. They would be happy to answer any questions that you have regarding your oral health. For more information or to schedule an appointment, visit their website or call (614) 451-7393.