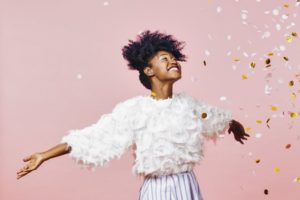 The New Year is the perfect time to start lifelong healthy habits. As you make plans to eat better and exercise more, don't forget about your oral health! Studies show that taking care of your teeth can do everything from boost your immune system to lower your chances of heart disease. So if you want to get healthier this year, start by making a New Year's resolution to get a dental checkup every six months! Read on as your dentist in Upper Arlington explains how starting the New Year off with a dental cleaning and checkup can keep you smiling all year long.
Keep Those Pearly Whites Shiny
Even the best dental habits need a little help cleaning out all the plaque and bacteria in your mouth. This is especially true if that plaque has built up and hardened into a tough, yellowish material called tartar. While plaque can easily be brushed away with a toothbrush, tartar can only be removed by your dentist. Using specialized tools, your dentist scrapes away at the surface of your teeth and reaches underneath your gumline to clear out all the stubborn tartar. After a quick polish, you'll be left with a sparkling and healthy smile!
Spot and Stop Hidden Issues
Did you know that you could have a cracked tooth and not even realize it? In fact, many common oral health issues can develop without you seeing or feeling them. Your dentist will closely inspect your mouth for signs of:
Tooth damage: small cavities and cracks may not be a big deal now, but they can cause a lot of discomfort later. Catching these issues early allows your dentist to treat them before they cause more damage.
Gum disease: an infection in your gums can also easily go unnoticed until it's gotten worse. The advanced stage of gum disease is the leading cause of tooth loss in America. Thankfully, identifying its earlier stages can help completely reverse this common condition.
Bad habits: weakened enamel might alert you to harmful unconscious chewing habits, like biting your fingernails or pen caps. It could also signal that you grind your teeth in your sleep. This is a condition called bruxism, which your dentist can help you treat with a nightguard.
Boosting Your Overall Health with Dental Checkups
Numerous studies have found that keeping your mouth healthy is good for your whole body. People with great oral hygiene are statistically less likely to experience heart disease, stroke, and pregnancy complications. It's even been linked to preventing inflammatory diseases like rheumatoid arthritis and preserving your memory later in life! When you go to the dentist for regular checkups, your whole body will thank you!
So if you made a New Year's resolution to get healthier this year, start with a trip to your dentist. Regular dental checkups are an easy way to keep your smile happy and your body healthy.
About the Author
At Artistry Smile Center, comfortably providing the superior dental care you deserve is our main focus. With our state-of-the-art dental technology and her extensive training, Dr. Angela Courtney can identify and treat whatever conditions are found at your dental checkup, including tooth damage and gum disease. She highly recommends biannual visits to maintain your happy, healthy smile all year long. To contact her, visit her website or call (614) 451-7393.