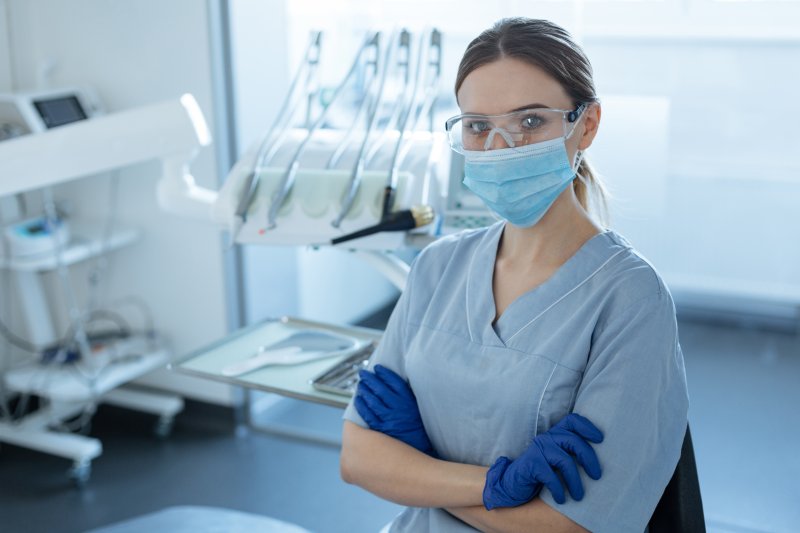 You have been discouraged from going many places while COVID-19 has been going around, and for good reason! However, this doesn't mean that you should be skipping your dental appointments and neglecting your oral health. This could lead to further issues when the dental office is a very safe place to be! Continue reading to learn more from your dentist in Upper Arlington about why skipping your dental visit isn't the best idea.
Dental Visits Benefit Your Overall Health
Even though you always have your teeth cleaned and perfectly polished after each dental appointment, there is much more to your visit than just having a beautiful smile. Your mouth is the entrance and gateway to the rest of your body. When your mouth isn't healthy, chances are that your overall health isn't the greatest either. Issues like gum disease are often linked to all sorts of other issues in the body including heart disease, osteoporosis, respiratory disease, and diabetes. Keeping up with your mouth means that you are helping to maintain your overall wellbeing.
Oral Health Affects Your Immune System
If you aren't taking good care of your smile, you will eventually have a buildup of bacteria and plaque on your teeth and gumline. This is the cause of periodontal disease, which is an infection of the gum tissue. This requires both the help of your dentist and immune system to prevent it from spreading to other areas of the body. As powerful as your immune system is, it can only do so many things at once. If it is focused on the mouth, you are more likely to develop other infections in your body or become ill.
Your Dentist Has Always Been Safe
Healthcare practices are required to follow a strict set of safety protocol to keep their offices clean and healthy. Here are some precautionary measures that your dentist has always taken to help prevent the spread of illnesses:
Personal Protective Equipment (PPE): Your dentist's clinical team has always worn PPE when caring for patients in the office. This includes a surgical mask, disposable gloves, and anything else necessary for the particular treatment or procedure.
Personal Hygiene: The dental team is always required to wash their hands frequently to prevent the spread of germs between them and others in the practice.
Sanitation: Dental instruments are always sterilized between patients using a machine called an autoclave. Surfaces throughout the practice are also disinfected on a regular basis.
Your Dentist's Office Is Even Cleaner Than Before!
Due to the spread of the coronavirus that causes COVID-19, your dentist has been taking even more precautions to guarantee that they are providing dental care in a safe environment. This includes patient prescreening, enforcing social distancing, and reducing the number of items in the office that are frequently touched.
Your dentist is doing everything they can to keep themselves and their patients safe from COVID-19. This way, you can maintain your oral health and rest assured that you are protected.
About the Practice
At Artistry Smile Center in Columbus, OH, Dr. Angela Courtney and Dr. Christy Cox are committed to providing high quality dental care in a comfortable and clean environment. Both dentists earned their Doctor of Dental Surgery from Ohio State University College of Dentistry. Dr. Courtney is a member of the American Dental Association, Ohio Dental Association, and the Columbus Dental Society. For more information or to schedule an appointment, visit their website or call (614) 451-7393.