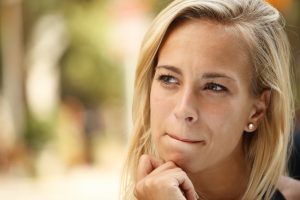 Your dental health is important to you, and you'd like to take the necessary steps to maintain it. Thus, you're looking for a dentist in Upper Arlington you can trust your care to. The problem is that you're just not sure what to look for in a professional. As you read on, the process will be made simple for you because you'll find a step-by-step guide for identifying the right dentist.
What Do You Want?
What seems like it should be the easiest part of the process may actually be the most difficult – to identify what you want and need from a dentist. Although it may a take a moment to ponder, it's well-worth the effort because it will set the stage for the rest of your search.
Is Comprehensive Care Provided?
Once you identify what your specific needs are, also consider what you may need in the future. Does the prospective dentist have the qualifications and experience to provide other types of care? For example, if you get married and have children, will he or she be able to treat the whole family?
What's the Environment Like?
For some people, a trip to the dentist can cause anxiety and stress. It helps to find a professional, then, who has managed to create the type of space where patients feel calm and relaxed.
The right dentist will be able to provide expert care in a spa-like atmosphere. Thus, a visit there becomes more like a retreat than a dreaded appointment.
What Do Patients Have to Say?
A convenient way to learn about your new dentist is to check-out the online reviews. Nothing compares to people sharing their unsolicited opinions on the level of care provided and the types of experiences they've had.
Does the Dentist Offer Emergency Care?
Nobody wants to be involved in one, but there's always the chance of a dental emergency happening. If you find yourself in one of these unfortunate situations, you want to know that your dentist can provide the necessary care to restore you to normal.
What are the Hours?
A final detail to check into is the hours of operation. Taking your current responsibilities into account, you'll be able to determine whether the hours offered will work with your schedule.
The process of finding the right dentist doesn't have to be stressful. By applying what you've learned here, you can feel confident that the decision you make will be the right one.
About the Author
A graduate of the Ohio State University College of Dentistry, Dr. Angela Courtney is a perfectionist by nature, and her constant pursuit of excellence benefits her patients. She takes pride in providing gentle care that leaves patients feeling calm and relaxed every time they enter her office to receive the comprehensive care she offers. Dr. Courtney practices at Artistry Smile Center and can be reached for more information through her website.