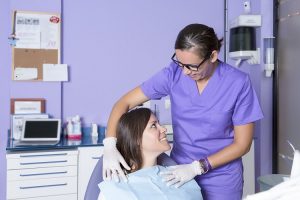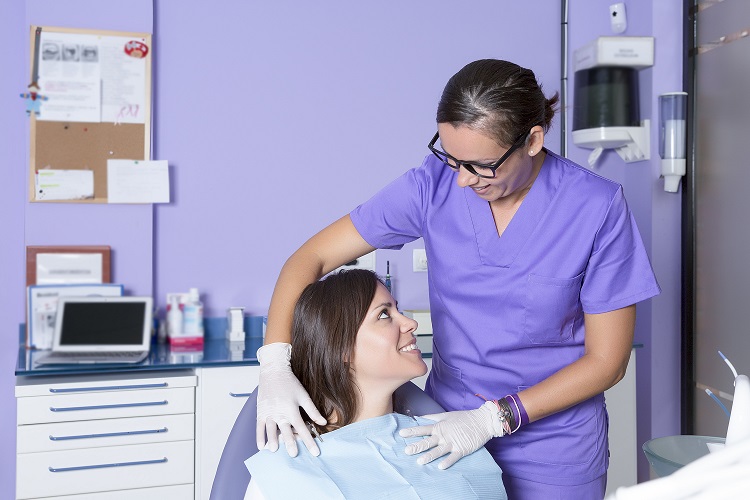 To keep your smile healthy, the American Dental Association recommends that you visit your dentist in Upper Arlington twice a year for a cleaning and checkup. While routine dental care is vital for healthy teeth and gums, a recent Gallup poll found that one-third of adults do not follow this advice. Although there are various reasons people avoid their dentist, a leading cause is due to the fear of an uncomfortable experience. Often, dental offices can seem cold and uninviting, but not at Artistry Smile Center. Your comfort and satisfaction are our top priorities, which is why we strive to provide a spa-like environment when visiting our office. You will benefit from world-class dental care while feeling as though you have stepped into a luxury spa.

Sit Back and Relax
How often can you say that the most relaxing part of your day was during your dental appointment? When you visit our office, you can! We use a compelling new technique that focuses on your 5 senses: sight, sound, taste, touch, and smell. DentalSpa™ By Oraspa is proven to create a relaxing response to deliver an enjoyable experience.
Dr. Courtney and her dental team are trained and certified to help soothe you during your appointments—perfect if you have dental fears or anxieties. As the first of its kind treatment in the state, it creates an anxiety-free atmosphere. As a result, we not only improve your oral health but foster your soul as well.
During your appointment, you will experience a better side to dentistry as we offer warm blankets, touch therapy, relaxing music, and music therapy to help you unwind. We will help to harmonize your mind and body while lowering your blood pressure and reducing stress during your appointment.
Enjoy Comfortable Treatments
The fear of an invasive or painful procedure is enough to make anyone delay their dental care. We do not want to see you place your oral health at risk due to the worry of discomfort. We offer a special technique called RestoraSpa™ to help you relax during restorative procedures.
Focusing on the power of touch, we use a holistic technique of essential oils and warm or cold dental stones to relax your facial muscles while also reducing inflammation.
Choose Patient-Focused Care
From the moment you walk into our office, your comfort and peace of mind will be the focus of our attention. Dr. Courtney and her team take the time to get to know you while answering your questions and concerns to create individualized solutions to help you reach your oral health goals.
If you are ready to experience a different side to dentistry, contact Artistry Smile Center today!
About Dr. Angela Courtney
Dr. Angela Courtney combines her artistic and creative side with her advanced dental training to deliver superior dentistry to the community. She is passionate about her patients' comfort while she works to create healthy, beautiful smiles that last for a lifetime. To benefit from the dental care you deserve, contact our office today to schedule your appointment.