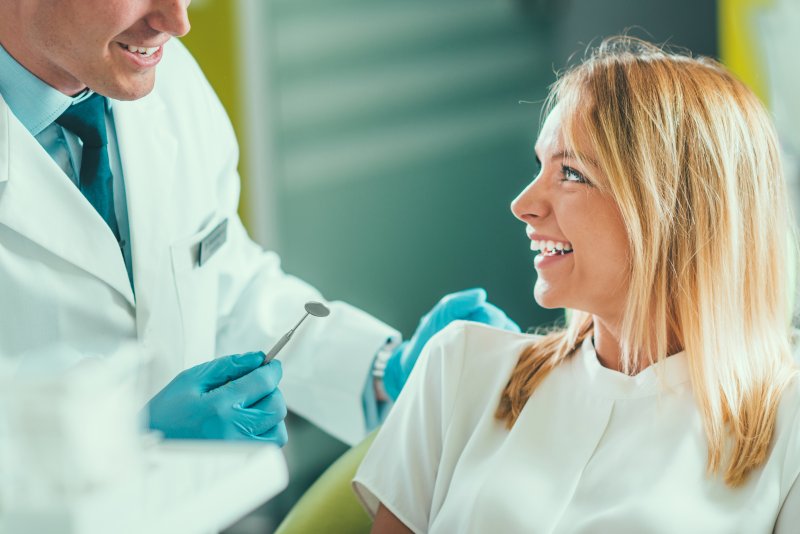 Do you wish you could show off brighter pearly whites? If so, then you might be considering undergoing cosmetic dental treatment to improve your smile. Two of the most effective solutions available are teeth whitening and veneers. But how do you know which option to choose for your dental situation? Read on to learn what you should expect between the two cosmetic treatments and how your dentist in Upper Arlington can help you determine which is right for you!
What Causes Teeth Stains?
Before comparing the differences between teeth whitening and veneers, it's best to understand the reasons for dental discoloration. Here are some of the most common causes of this condition:
Poor oral hygiene
Genetics
Dark-colored meals and beverages
Tobacco use
Trauma or injury
Certain medications
Teeth Whitening vs. Veneers: Which Is Best for Me?
While both teeth whitening and veneers can effectively brighten your smile, you may want to consider how you want to achieve your smile makeover. The best option for you will depend on the kind of discoloration you're struggling with. For instance, if you have surface stains, then you might lighten the shade of your teeth with a single professional in-office teeth whitening procedure or gradually with an at-home kit. This option has a more affordable initial price, and your results can last a year or more with proper care before you'll need touchups.
Veneers are non-porous, porcelain shells, making them both durable and highly resistant to discoloration. This means you'll be able to enjoy a virtually permanent teeth whitening solution that can go as far as 15 years or more, and the treatment only takes about two weeks to complete. Your dentist will need to remove a small amount of your enamel to make room for your veneers, which will not grow back on their own. So, while both options can help you achieve your dream smile, the best solution will depend on your specific needs and goals.
How Your Dentist Can Help
Choosing between two effective cosmetic dental treatments can be overwhelming. To help you determine the right option for you, you'll need to schedule an initial consultation with your dentist. They'll assess your situation and smile goals before recommending the procedures that can best accomplish your desired results.
If you're struggling with dental discoloration and want to brighten your pearly whites, feel free to speak with your dentist about teeth whitening and veneers. They'll be more than happy to review your options and help you achieve a beautiful smile you can be proud of!
About the Author
Dr. Angela Courtney received her dental degree from The Ohio State University College of Dentistry. She's also a member of the Ohio Dental Association, the Columbus Dental Society, and the American Dental Association. She provides numerous advanced and all-inclusive treatments, including teeth whitening and veneers. If you'd like to schedule a consultation, visit her website or call her at 614-451-7393.