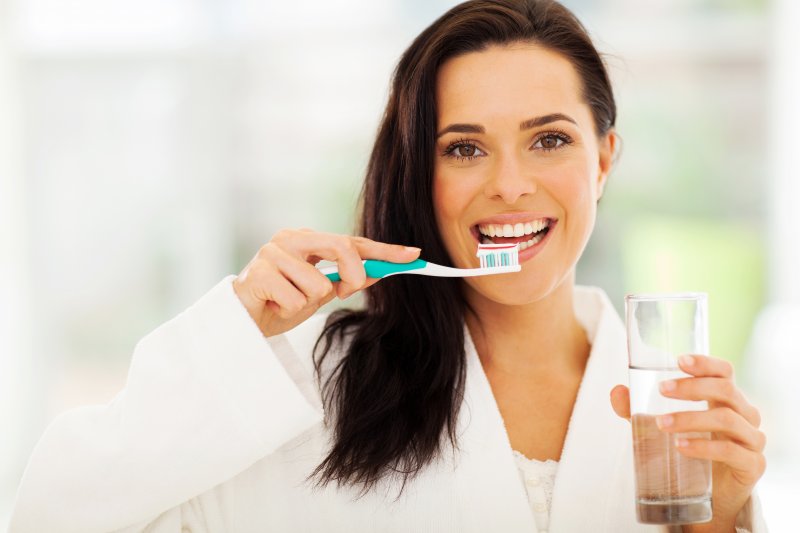 Did you know that a whopping 91% of Americans have had at least one cavity by their 21st birthday? Unfortunately, this number shouldn't be too surprising since the average adult only brushes their teeth for 45 to 70 seconds (less than half the recommended about of time). While poor oral habits like this should not be dismissed, the culprit of rampant tooth decay may be the toothbrush itself! Fortunately, a dentist in Upper Arlington is sharing how often you should change your toothbrush, why you should do so regularly, and tips for finding a new one.
So, How Often Should You Change Your Toothbrush?
All too often, patients wait until their bristles are completely frayed and worn down until they replace their toothbrush. However, by that time, it can be infested with millions of bacteria that are constantly being exposed to your mouth. To prevent this from happening, the American Dental Association recommends changing your toothbrush every three to four months (or sooner if you were recently sick).
4 Reasons to Change Your Toothbrush Regularly
If you are a part of the 75% of Americans who do not replace their toothbrush every quarter, you may be wondering why you should start now. After all, if the bristles are intact and your teeth feel like they are getting a good clean, then there is no harm, right? Unfortunately, this kind of thinking can wreak havoc on your oral health. Here are four reasons to replace your toothbrush regularly:
Worn bristles can become sharp and lead to gum recession.
Bacteria can collect on the bristles, which affects your oral and overall health.
Old bristles don't effectively clean your teeth.
Frayed bristles can lead to aggressive brushing techniques, which irritate your gums.
4 Tips For Finding a New Toothbrush
Shopping for a new toothbrush sounds like a breeze until you turn down the aisle and realize there are dozens of brands, types, and specialties to choose. To prevent you from becoming overwhelmed, read on for four tips for finding the perfect toothbrush:
Talk to your dentist first and see what products they recommend.
Look for soft-bristled toothbrushes, which effectively clean your teeth without irritating your gums.
Opt for one with the ADA Seal of Acceptance.
Consider making the switch to electric, if you haven't already.
If you haven't replaced your toothbrush this summer, or can't remember the last time you purchased a new one, there is no time like the present. That way, you can effectively clean your teeth and keep your oral health in pristine condition!
About the Author
After completing her Bachelor of Science degree at Bowling Green State University, Dr. Angela Courtney earned her Doctor of Dental Surgery at Ohio State University College of Dentistry. From there, she completed additional training at the world-renowned Las Vegas Institute for Advanced Dental Studies. Plus, she is an active member of multiple reputable organizations, like the American Dental Association and the Ohio Dental Association. If you would like to speak with Dr. Courtney about improving your oral health or are overdue for your biannual appointment, visit her website or give her a call at 614-451-7393.