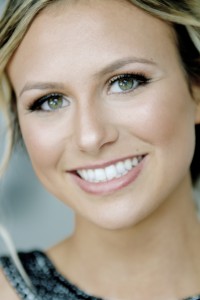 As the end of the year approaches, start the new year with a healthy, beautiful smile by maximizing the value of your dental benefits. Every year, you pay for your dental benefits, but if you are not visiting the dentist regularly, you are basically wasting your money. Your dental benefits for the year and flexible spending accounts do not carry over year-to-year for accumulation. If you do not use them during the year, they expire. As a result, you miss out on a large opportunity to save thousands of dollars each year with your dentist in Upper Arlington.

Maximize Your Dental Benefits
If you pay for dental insurance, your policy likely covers preventive and diagnostic procedures in full, allowing you to maintain a healthy smile. You will pay little to no out-of-pocket costs for these appointments. This is a great way to ensure your smile stays healthy and beautiful without impacting your finances.
In addition to preventive care, you are also given a yearly allowance to be used toward other dental procedures, such as restorative and cosmetic dentistry. While these services are not covered in full, your dental insurance will cover a large portion of these services. If you combine your dental insurance with flexible spending accounts to cover deductibles and co-payments, you will spend virtually nothing to ensure you have a flawless smile.
Get a Healthy, Beautiful Smile
As the end of the year approaches, now is the perfect time to head to your cosmetic dentist in Upper Arlington before your dental benefits expire. You will benefit from the preventive and diagnostic procedures needed to ensure oral health. In addition, you can save thousands off restorative and cosmetic dentistry to get the flawless smile you have always wanted.
Now, many cosmetic and restorative procedures go hand-in-hand. As a result, many dental policies now cover certain cosmetic procedures that were otherwise considered to be elective procedures. For example, cosmetic dental bonding can be used as both a restorative and cosmetic option to restore the appearance and function the teeth that have become damaged or chipped.
Often, orthodontic care is also covered by dental policies. You will get a straight, healthy smile using the best alternative to orthodontics with Invisalign or Clear Correct Aligners. In some cases, you can even get a complete smile makeover that is largely covered by your dental insurance and flexible spending accounts.
Your Dentist for Affordable Care
At Artistry Smile Center, Dr. Angela Courtney strives to make dental care affordable and accessible for all patients. She works with most dental insurance providers to ensure you receive the most affordable care possible. She will create a customized treatment plan while helping you maximize the value of your dental benefits to help keep out-of-pocket costs to a minimum. We will file the necessary claims and forms to ensure proper reimbursement so you can focus on your oral health goals.
If you have not visited the dentist this year, now if the perfect time to schedule an appointment. Make the most of your dental benefits before they expire.