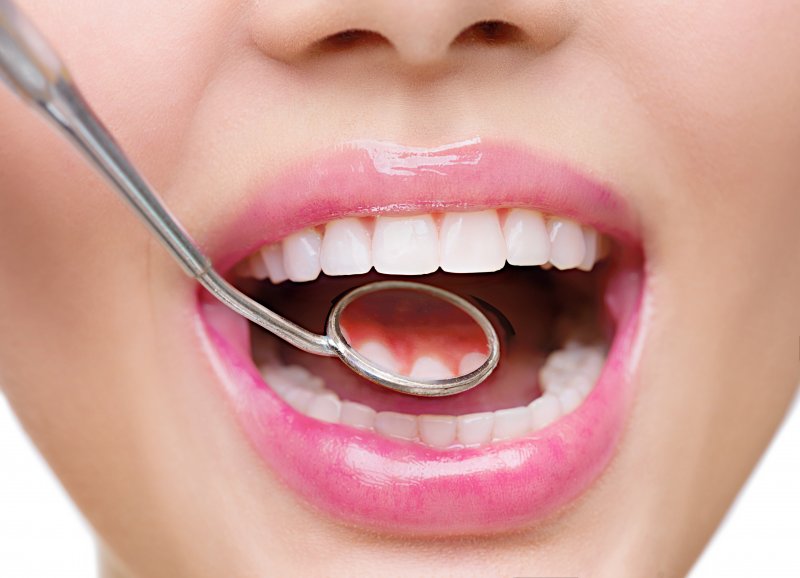 You were probably told to brush and floss your teeth every day to maintain a healthy and bright smile. Although this is true, a simple dental checkup with your dentist can alleviate most concerns, especially when it comes to oral cancer. But how do you know if you're at risk of this condition? Keep reading from your dentist in Upper Arlington to learn the symptoms, causes, and ways to reduce your chances of oral cancer!
What Are the Common Oral Cancer Symptoms?
To know if you're at risk, it's vital that you recognize the signs of development. Here are several symptoms to look out for:
White or reddish sores on the lips, gums, tonsils, or lining of your mouth.
A lump or growth in your cheek or neck.
Trouble with swallowing, chewing, or moving your mouth.
Constant bad breath.
Unintended weight loss.
What Are my Risk Factors?
While it isn't yet clear what causes oral cancer, there are certain factors that can make you more susceptible to the disease. Since it involves mutations in the DNA of the cells in your mouth, here are a few behaviors and conditions to be wary of:
Sun or radiation exposure.
Using tobacco products.
Consuming excessive amounts of alcohol.
Human papillomavirus (HPV)
How Do I Limit my Risks?
Numerous cases of oral cancer are diagnosed every year and, if left untreated, can become potentially fatal. For this reason, it's important to know how you can reduce your chances in the long run. One of the simplest preventive measures is to quit or never start smoking, as tobacco products can impact the cells in your mouth. This also goes for alcohol consumption, or at least drinking it in moderation.
From there, you should limit your sun exposure, eat healthier meals, and maintain good oral hygiene. If you want the best way to ensure great dental health, then visit your dentist at least twice a year. During your examination, they'll be able to detect the early signs of oral cancer and provide the necessary treatment early on!
So, if you haven't seen your dentist in six months or more, now is the perfect time to schedule a visit. After your visit, you can be sure to have peace of mind knowing your teeth and overall health are in good condition.
About the Author
Dr. Angela Courtney earned her dental degree from The Ohio State University College of Dentistry and also studied at the Las Vegas Institute for Advanced Dental Studies. She is passionate about delivering excellent, modern, and comprehensive care to help her patients achieve and preserve their best dental health. She offers a wide range of treatment options, including oral cancer screenings during a checkup and cleaning. If you'd like to request an appointment, visit her website or call 614-451-7393.