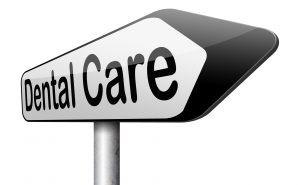 Dental care is important for your oral health and your overall health, but some procedures cost a significant amount of money. Even preventive care, such as cleanings and checkups, may take quite a bit out of your budget over time. That's why many people choose to pay for dental insurance; others are fortunate enough to have a policy through their employer. Whether you have insurance or are thinking about purchasing it, it's important that you understand how coverage works. Your dentist in Upper Arlington is here to explain some of the basics of dental insurance.
The Waiting Period
Many insurance carriers stipulate that you have to have your policy for a while before you can get any dental work done. You might have to wait six months to a year before you go in for your first cleaning; if you need more extensive treatment, the waiting period could be even longer.
Insurance companies do this so they're guaranteed to reap a profit from new customers; they don't want anyone to sign up for a policy, get some work done, and then promptly cancel the coverage.
Your Expenses
Dental insurance can save you money over the long-term, but you have to be aware of the costs around your policy. If your employer doesn't cover the premium, you'll have to pay a monthly fee to maintain your policy. You may also have to pay:
A deductible. This is the minimum amount that has to come out of your pocket each calendar year before your insurance pays for anything.
A co-pay. Some policies require that you pay a flat rate every time you visit the dentist, regardless of what type of work you're having done.
Co-insurance. After you meet your deductible, you might have to pay co-insurance, which is a percentage of the cost of any dental procedure you undergo. Your co-insurance might be anywhere from 20 to 80 percent of the treatment's total cost.
Your Coverage
Be sure to read the fine print of your policy so you know what your insurance does and does not cover. Most companies class dental care into three categories: preventive, basic, and major. Your insurance might cover 100 percent of the cost of preventive care (such as cleanings and sealants) but require a co-pay or co-insurance for other work.
Also, keep in mind that dental insurance does not cover work that is purely for cosmetic purposes. If you want to have your teeth professionally whitened or are thinking about getting porcelain veneers, you may be on your own when it comes to paying for your smile makeover.
Your family dentist in Upper Arlington is happy to accept many kinds of dental insurance, but it's up to you to educate yourself on how your coverage works.
About the Dentist
Dr. Angela Courtney leads the team of skilled professionals at Artistry Smile Center in the Upper Arlington area. She accepts many forms of payment in order to make it easier for her patients to achieve the healthy, beautiful smiles they deserve. If you have questions about how to take advantage of your dental insurance, you can contact our office at 614-451-7393.