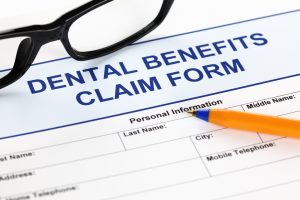 When you first started working at your current job, you might have been excited because your employer offers dental benefits. Who doesn't love the idea of not having to pay an arm and a leg to keep those pearly whites shining bright and healthy? However, life gets busy. Maybe you haven't taken advantage of your benefits like you intended to. Not utilizing them is a waste of money for your employer and a missed opportunity for you. Thankfully, your dentist in Upper Arlington is here to help you get the most out of your dental benefits.
Understand Your Plan
It's time to dig out some paperwork, search through your inbox, or visit your company's benefits manager. Learn exactly what your dental benefits plan does and does not cover. Most plans will pay for 100 percent of the cost of preventive care; in most cases, you'll be able to get up to two free cleanings and checkups each year.
Find out what percentage of other treatments the plan covers. If you know you have major dental work in the near future, you can star setting aside money to pay for that root canal or other procedure.
Also, know when your benefits expire each year. For the majority of plans, your deadline to take advantage of your coverage is December 31.
Plan Your Dental Visits Ahead of Time
Schedule a cleaning early in the year, and when you go in, pay careful attention to what your dentist says about work you may need in the future. You can then plan to get that work done before your benefits expire in December. If you're not sure whether your benefits will cover the work, there should be an 800 number on your ID card that will connect you to someone who can answer all your questions.
What If You Have an FSA?
Your employer might offer a flexible spending account (FSA) instead of dental benefits. With this arrangement, pre-tax dollars are taken from your paycheck every month and put into the FSA. You can then use this money for dental care or other medical expenses.
Just like dental insurance plans, FSAs have a deadline, which is most commonly December 31. If you don't use the money before then, you lose it. However, some FSAs have a grace period of a few months, so you might have into February or March to use the money.
Again, it's important to plan well so you don't end up cheating yourself out of great dental care. At the very least, be certain that you go to your dentist twice a year for a cleaning and checkup.
Do your best to learn about your dental benefits and take advantage of them. Your smile and your wallet will thank you!
About the Dentists at Artistry Smile Center
Dr. Angela Courtney, alongside Drs. Samuel Kiner and Christy Cox, are happy to provide dental care to folks in the Upper Arlington area. At Artistry Smile Center, they accept many forms of insurance so you don't have to worry too much about paying to keep your pearly whites in great shape. If it's time for you to take advantage of your dental benefits, contact our office at 614-427-0734.