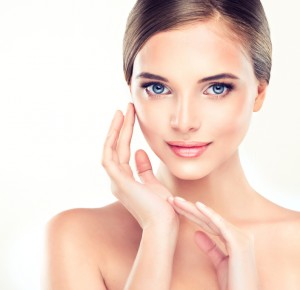 Artistry Smile Center believes your experience at the dentist should be enjoyable, which is why we go the extra mile to show you the softer side of dentistry. From the moment you step into our office, you'll immediately feel the difference as we are more than just a dentist office—we are a dental spa. In addition to the comprehensive and quality care you expect from a dentist in Columbus, we also offer many comforting amenities that you simply won't find anywhere else. Our warm, caring, and empathetic atmosphere will deliver the comforting and relaxing experience you need, especially for those with dental anxiety. We use sight, sound, touch, smell and taste to provide you with ultimate peace of mind.

Experience the Difference with a Dental Spa
Our patients are the very heart and core of our dental practice, which is why we make your comfort our top priority. We provide a spa-based dental practice to let your fears and worries gently fade away. We take extra measures to ensure your comfort from the moment you step into our office. To help calm your nerves and to ensure your relaxation, we use aromatherapy. Aromatherapy uses safe and effective plant extracts to soothe the body, mind, and soul. We'll help enhance your psychological and physical well-being as you inhale the aroma of essential oils. Proven effective, you can put your dental worries and anxiety at ease when visiting our office.
Our therapeutic atmosphere also includes soothing music and dim lights down to help you feel more comfortable. With music proven to be a stress reducer, we use it as a stress management tool to produce a relaxing effect. You'll feel enhanced comfort and less stress while we cater to your dental needs.
Your emotional comfort isn't our only concern. We care about your physical comfort as well, which is why our chairs promote your relaxation and personal comfort level with heated massage chairs. As you lay on the heated chair, we use touch therapy to soothe the body. With the healing touch, we will help stress fade away with facial and body massages.
Patient-Focused Dental Practice
The extra amenities you find at our office are only a small portion of the exceptional care you'll receive when choosing us as your dentist in Columbus. Our mission for patient comfort is combined with our commitment to provide exceptional dental care. Dr. Angela Courtney has made quality dental care her life's dream. She has achieved dental excellence through extensive training and continued education, like her time with the Las Vegas Institute for Advanced Dental Studies. She combines her knowledge and her love for her patients to provide comprehensive and consistent results to build long-lasting relationships with her patients.
Don't let the coldness and discomfort of traditional dental offices stop you from seeing the dentist. Choose a dentist who considers your oral health and overall well-being in every aspect of care. Let our dental spa help you relax and feel at ease while we care for your dental needs.