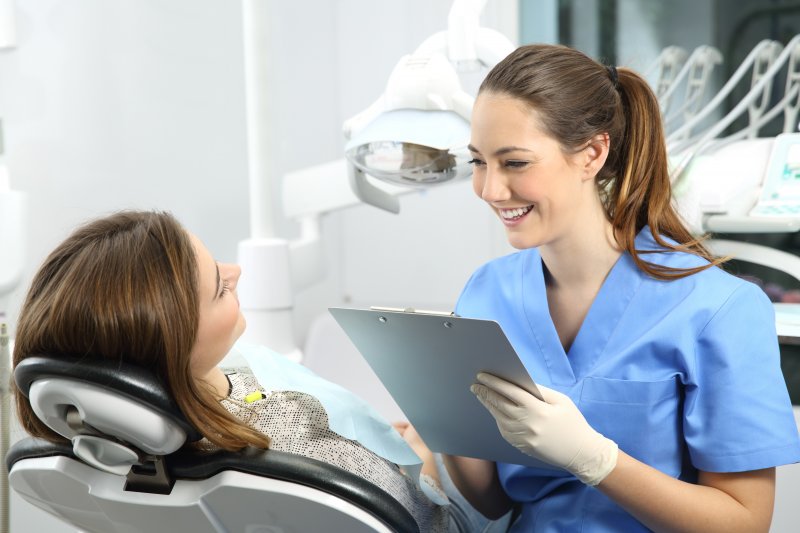 Dental implants are titanium screws that replace the roots of missing teeth. They are the only replacement option that does so, making them an incredibly popular way to fill in gaps in one's smile. Dental implants also have a success rate of 95%, and people who get them rarely run into any complications. But what is it that makes dental implants work so well? Keep reading to learn about three factors that make the dental implant success rate so high.
Reason #1: They Preserve Your Jawbone
Within the first year of losing a tooth, the jawbone may erode by 25%. It will continue doing so over time. So, why exactly does this happen? The jawbone receives stimulation when we bite and chew. When we lose teeth, the parts of the jaw where they used to be no longer receive the stimulation they need. Because of this, the jawbone will begin to deteriorate.
Unlike other tooth replacement options, dental implants are inserted into the jawbone. This means that they give it the stimulation it needs to prevent erosion. Once there, a process called osseointegration begins. This bonds the implants to the jawbone, so they're as permanent as your natural teeth.
Reason #2: They Look & Work Like Real Teeth
As previously mentioned, osseointegration makes your implants as permanent as the rest of your smile. They can also give you back at least 80% of your bite power. In some cases, you can even get back nearly all of your bite force. This means you can eat most of your favorite foods without issue. Dental implants are also topped by realistic restorations, usually crowns or bridges. This gives them a lifelike look and makes them virtually indistinguishable from your natural teeth.
Reason #3: They're Long-Lasting
The high dental implant success rate means that they generally last a long time. In fact, dental implants can last a lifetime with proper care. This means practicing excellent oral hygiene by brushing once in the morning and once at night. You also need to floss every night before you go to bed. Additionally, eat a tooth-health diet of fresh fruits and veggies, lean meats, fish, and dairy, and see your dentist every six months for checkups and cleanings.
As you can see, there are several things that contribute to dental implant success. Though there are other tooth replacement options available, dental implants may be the right choice for those looking for a permanent, lifelike solution!
About the Practice
Dr. Angela Courtney and Dr. Cristy Cox are skilled dentists who love using their skills to help patients keep their beams bright and beautiful. They are located in Columbus and aid those in the surrounding communities during their smile journeys. Additionally, if you have gaps in your beam, they can discuss different treatment options, such as dental implants. If you want to learn more about the services that Drs. Courtney and Cox offer or to schedule a visit with Artistry Smile Center, visit their website or call their office at (614) 825-3873.