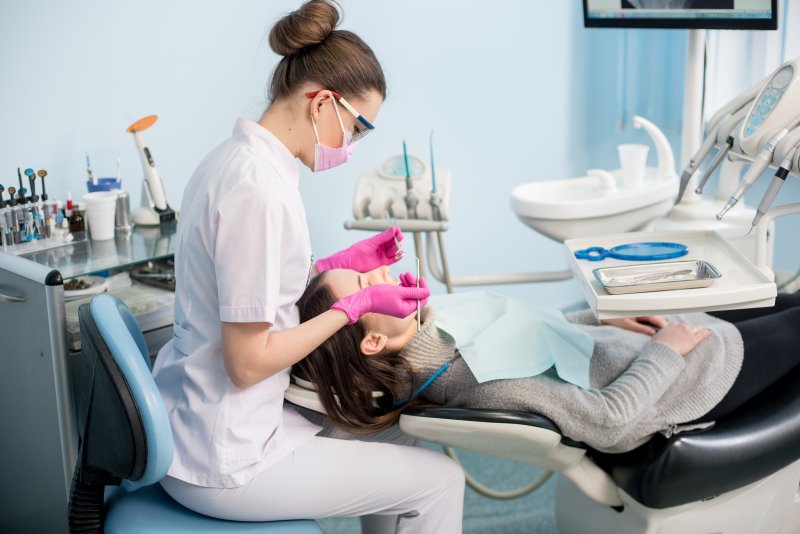 When you head to the dentist for your routine checkups, you have your teeth cleaned by a dental hygienist. However, there is a lot more to their job than just flossing and polishing your teeth. There are numerous responsibilities that they have on a daily basis, including patient care, aftercare, and other work behind the scenes. Your dental hygienist always works closely with your dentist to give all patients the best care possible. Read on to learn about some of the many obligations that your dental hygienist has throughout their day.
Patient Education
Whenever you have your teeth cleaned and examined at the dentist, this is an excellent time to learn more about your smile and what you can do to care for it. There is an educational aspect to your appointment that many patients do not take to their advantage. It is up to your hygienist to answer any questions you have about oral hygiene so you can make positive changes in your own routine. Sometimes, patients come in with serious dental problems, like severe periodontal disease or numerous cavities. A hygienist helps to educate them on what they can do to get their oral health back on track.
Consoling Patients
Dental anxiety is an issue that affects many people throughout the country. Some even struggle from dental phobia which makes it much more difficult for them to seek essential dental care when they need it, even cleanings and checkups. A dental hygienist helps to make all patients feel as relaxed as possible to make the appointment go smoothly.
Patient Screening
Before your dentist makes their way to the treatment room, a dental hygienist does an exam to take a look at the overall condition of your mouth. They keep an eye out for early signs of gum disease, tooth decay, and any other abnormalities to report to your dentist.
Patient Treatment
Dentists aren't the only ones who treat patients at the dental office. Many tasks are left to hygienists, like cleanings and checkups. They remove plaque and tartar, give fluoride treatments, polish teeth, and much more.
Impressions and X-Rays
If a patient is getting a dental implant, oral appliance, or dental restoration, a dental hygienist is typically the one who will take impressions of individual teeth to make this a possibility. They will also take routine X-rays so issues can be detected more easily.
During your next dental visit, don't forget about all the work that your dental hygienist puts into the wellbeing of your smile. The practice wouldn't be the same without them!
About the Author
Dr. Angela Courtney is an experienced dentist who has been working in the field for over two decades. She earned her dental doctorate from the Ohio State University College of Dentistry and has studied at the Las Vegas Institute for Advanced Dental Studies. Currently, she is affiliated with the American Dental Association, Ohio Dental Association, and Columbus Dental Society. She has an outstanding team of hygienists that make everything possible. For more information or to schedule an appointment at her office in Columbus, visit her website or call (614) 451-7393.