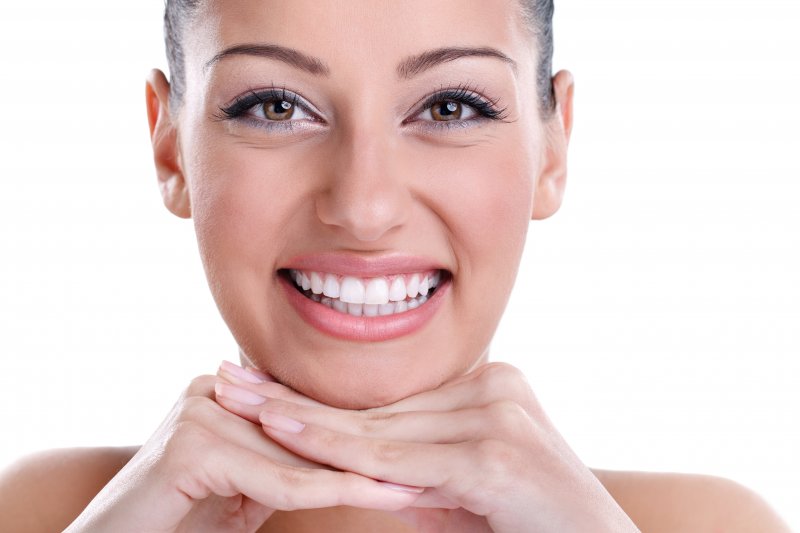 If you think cosmetic dentistry in Upper Arlington is something that came about only 20 or 30 years ago, guess again. For centuries, people have used unique and sometimes weird solutions to brighten pearly whites, hide imperfections, and even replace missing teeth. Read on to learn more about the history behind this transformational field and how it has become what we now see in local dental offices.
Early Civilizations and Middle Ages
During the days of the Ancient Egyptians, people who suffered from broken or decayed teeth often turned to gold to make dental crowns and bridges. If teeth were missing, they used seashells as replacements. And if they wanted their teeth brighter, they used a mixture of pumice stone and vinegar to get rid of stains.
While that might sound displeasing to taste, there's a good chance you would choose the Egyptian method of teeth whitening over what the Romans used. Relying on their own urine, they believed the ammonia would eliminate stains and brighten smiles.
By the time of the Middle Ages, general and cosmetic dentistry was practiced by individuals in other professions (i.e., barbers). However, many of the techniques used to whiten teeth ultimately caused the enamel to be destroyed, which led to eventual tooth loss. The Europeans later used ivory to create dentures, but they proved to be quite uncomfortable.
Pre-20th Century
By the 1700s, ivory was no longer the material of choice for dentures. Instead, porcelain was discovered and proved to be a beneficial and comfortable option. In the 1800s, dentists used metal to replace missing teeth; however, most of the time, the patient's body rejected the material. Fortunately, as porcelain teeth became widely used, professionals were able to craft more structurally sound dentures.
Modern Day Cosmetic Dentistry
As we fast forward to the cosmetic dentistry used today, fortunately, you do not see urine, seashells, or vinegar inside a dentist's office. Instead, advancements in the field and thorough research have led to what we now use for teeth whitening, veneers, dental implants, and even crowns and bridges.
Teeth Whitening
With the discovery of hydrogen peroxide and a bleaching light, dentists realized how effective this combination can be when it comes to blasting away stains and brightening smiles. Of course, the invention of laser dentistry in the 1960s led to the FDA approving a dental laser in 1996 as a safe and effective form of teeth whitening as well.
Tooth-Colored Fillings and Dental Bonding
When it comes to fillings and dental bonding, the 1950s saw the first white material used to fill cavity-stricken teeth. By the 1980s, permanent bonding became a reality.
Dental Implants
Between the late 1930s to the 1980s, the dental implant saw changes that now make it the most superior form of tooth replacement available. With the invention of the screw dental implant in 1937, researchers then went on to discover the process of osseointegration, which is the fusing of bone with the implant in the 1950s. Now, patients with missing teeth have a safe and effective procedure that restores oral health and improves appearance!
Veneers
Unlike other cosmetic treatments, veneers haven't been around quite as long. Only in the 1930s did an individual discover a way to transform the smiles of Hollywood's elite movie stars. Looking quite unnatural and lacking proper bonding techniques, veneers became a more reliable solution in the 1980s. During this time, dentists were able to bond veneers made of porcelain to healthy teeth using new techniques. Today, these thin coverages are capable of remaining in place for 10-15 years with proper care!
Orthodontics
While metal braces were once believed to be the only solution used to straighten teeth, technology has led to the creation of clear aligner systems like Invisalign. Offering a more discreet and quick way to achieve a straighter smile, these customized trays are an ideal solution for busy professionals and self-conscious teenagers.
Now that you've seen the evolution of cosmetic dentistry, you can better appreciate the techniques and materials used today to transform smiles.
About the Author
Dr. Angela Courtney completed her Doctor of Dental Surgery at The Ohio State University College of Dentistry before attending the Las Vegas Institute for Advanced Dental Studies (LVI). At Artistry Smile Center, she and Dr. Christy Cox provide exceptional general and aesthetic dentistry for patients who want healthier, more beautiful smiles. Offering an array of unique services designed to transform appearances, they will listen to your needs and ensure your results are long-lasting and life-changing. If you're looking to change the look of your smile, visit our website or call (614) 451-7393 to find out how we can help.