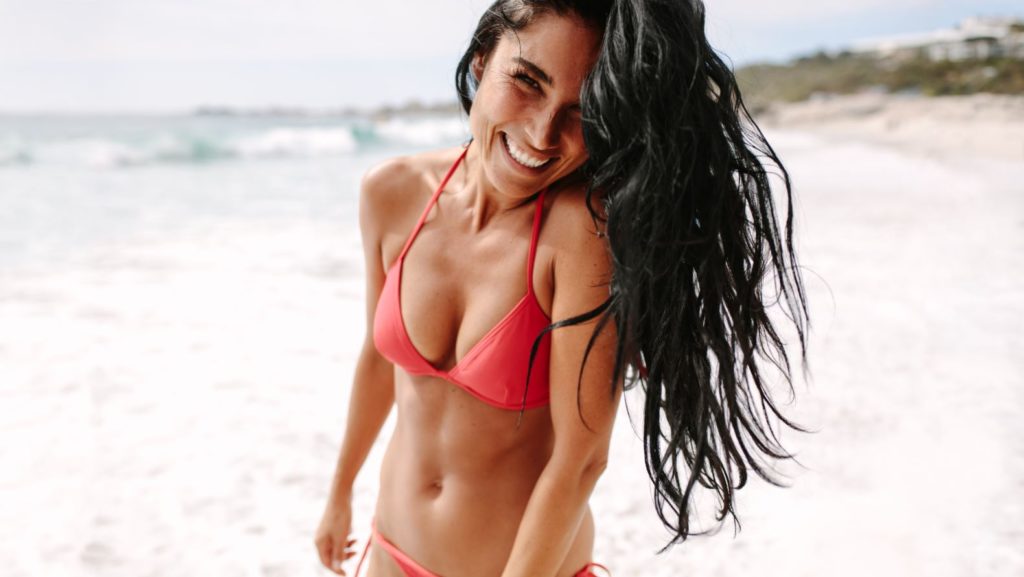 After waiting for what feels like forever, summer has finally come around. Now is a great time to enjoy some time off, the warm weather, and see your friends and family. But when the camera makes and appearance to capture some of the beautiful memories, you don't want your smile to hold you back. Continue reading to learn about a few cosmetic dental treatments out there that can help to make your summer even better!
Teeth Whitening
Tooth discoloration is natural and can happen for a variety of different reasons, including using tobacco products, drinking pigmented beverages, and aging. That being said, staining and discoloration is one of the most common reasons why people are insecure about their smiles. Fortunately, this can often times be easily corrected with professional teeth whitening from your dentist. In just one 45-minute appointment, a combination of a potent whitening gel and low-heat activation lamp can lighten your teeth up to 10 shades! If you prefer, you could also opt for a professional take-home whitening kit. This way, you can whiten your teeth in the comfort of your own home over the duration of only two weeks.
Dental Veneers
To get a complete smile makeover for the summer, dental veneers could be the option for you. They are thin shells of porcelain that are placed over the front surface of the teeth in order to cover up imperfections and flaws, including chips, stains, misshapen teeth, and teeth that are slightly crooked. They are a preferred option by celebrities because of their ability to provide patients with a red carpet-ready smile. They can be placed in as little as two appointments.
Invisalign Clear Aligners
If your teeth are crooked, gapped, or otherwise misaligned, this doesn't always mean that you need to endure a mouthful of metal brackets and wires. Instead, Invisalign is an option. This treatment uses a series of clear aligners in order to slowly move your teeth into their optimal locations. There are no eating restrictions, and no one will even be able to tell that you're wearing them. You'll have the straighter smile you've been dreaming of in no time!
Don't let aesthetic imperfections hold you back. Instead, talk to your dentist about your cosmetic dentistry options. You deserve a smile that you can show off with confidence!
About the Author
Dr. Angela Courtney is an experienced dentist who has been working in the field for over two decades. She earned her dental doctorate from the Ohio State University College of Dentistry. She has studied at the Las Vegas Institute for Advanced Dental Studies and is affiliated with the American Dental Association, Ohio Dental Association, and Columbus Dental Society. For more information on cosmetic dentistry or to schedule a consultation at her office in Columbus, visit her website or call (614) 451-7393.