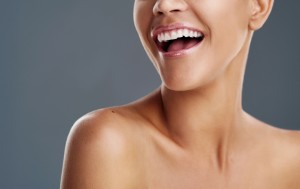 If you have imperfections of any size can negatively affect your smile and your confidence. Whether a tooth is crooked, discolored, or chipped, even the smallest flaw can be a distraction from the rest of your teeth and what you have to offer. Many people become distracted by your imperfect smile rather than looking at the real you. At Artistry Smile Center, your dentist in Upper Arlington believes that all patients can, and should, have the opportunity to achieve a radiant smile that can boost their moral and success in life. As one of the various cosmetic treatments offered by Dr. Courtney, porcelain veneers can address most dental problems with great efficiency. To see if you may benefit from veneers, consider what makes a good candidate for treatment.
Are you a suitable candidate for porcelain veneers?
If you are a patient that wants to conceal the imperfections of your smile, you're already a viable candidate for this dental procedure. Porcelain veneers in Upper Arlington cover the front surface of a tooth, effectively masking blemishes without replacing your natural teeth altogether. However, patients must have healthy teeth prior to receiving veneers. If you have existing dental problems like tooth decay or gum disease, we will need to address these issues prior to getting your porcelain veneers.
What can porcelain veneers correct?
If you have any doubts about the appearance of your smile, porcelain veneers may be a good cosmetic dental decision for you. Every set of veneers is custom made for each patient, designed to help them reach their personal dental goals. Porcelain veneers can mask multiple flaws at the same time including:
Discoloration
Misalignments
Unusually shaped teeth
Short/Eroded teeth
Irregularly spaced teeth
Chips
Cracks
Damaged enamel
Are porcelain veneers better than other treatments?
Before deciding whether porcelain veneers are right for you, it's helpful to compare its benefits with similar cosmetic treatments.
Porcelain Veneers vs. Dental Bonding
Dental bonding can fix similar issues to porcelain veneers by applying composite resin over a tooth, hiding problems beneath it or altering the tooth's shape. However, bonding cannot address larger or more prominent problems as effectively as veneers. In addition, composite resin is much less durable than porcelain veneers.
Porcelain Veneers vs. Teeth Whitening
For discoloration, teeth whitening gel can produce satisfying results. Whitening gel is primarily intended for surface stains, such as those caused by food, drink, and tobacco use. Deep set stains and dark discoloration are not as likely to be removed, even with our strong professional whitening without causing damage and sensitivity to your mouth. Porcelain veneers are therefore a good option for patients with stubborn stains or those who prefer a permanent, reliable, whiter smile.
Before undergoing any treatment, speak with Dr. Courtney regarding your personal needs and expectations during a consultation. We can help you to determine whether porcelain veneers are right for you.
Contact Artistry Smile Center
We're ready to help you accomplish your personal smile goals. Contact us to schedule a consultation or to hear more about our treatment options.