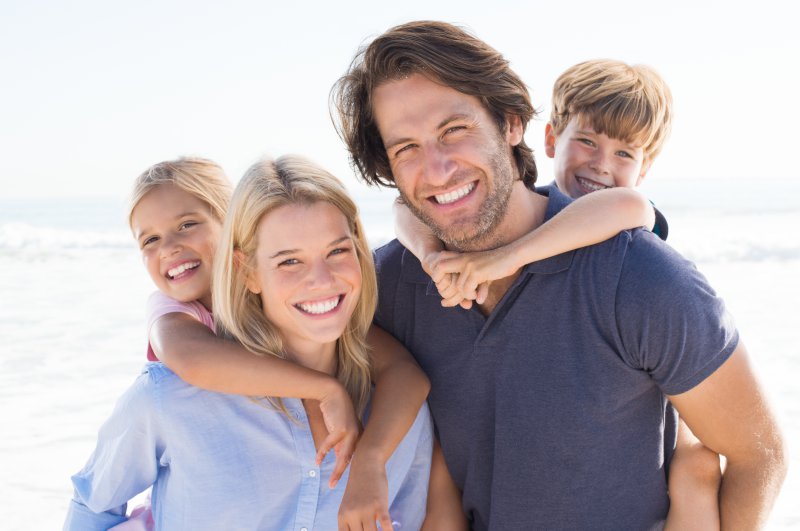 As the leader of your family, you take it upon yourself to make sure everyone stays as healthy as possible. One area that needs shoring-up, though, is your family's dental health. Thus, you're currently looking for the right dentist to provide guidance and expertise. You're also wondering if you need to work with more than one professional to meet your family's needs. A dentist in Upper Arlington offers some expert advice as you continue reading!
The Value of a Family Dentist
While there are several specialties within the dental field, when it comes to getting the most value, working with a family dentist is the best route to take. That's because this type of health professional is skilled at working with a diverse group of patients. Thus, the dynamic needs of your family can be met under one roof.
That translates into time and money saved, and you'll have the peace-of-mind of receiving care from a dentist who understands your family's dental health history and is able to spot any developing trends. While the advantages of working with a family dentist are now evident, how should you go about finding the right professional?
The Traits to Look for in a Family Dentist
When it comes to providing dental care for your family, the dentist you choose to work with should possess the following traits:
Patience – The right family dentist will be accustomed to working with mixed populations. Thus, he or she will possess the patience to answer questions and allow for the active nature of most kids.
Compassion – A trait that any dentist should possess is a high degree of compassion. Thus, the patient's wellness will always be the primary focus.
Attentiveness – You should look for a health professional who pays attention to every patient and takes the time to listen to any concerns.
Conveniently Located – While this isn't a specific trait, it's important to work with a dentist who is conveniently located. You're looking to establish a long-term relationship, so it shouldn't be burdensome for you to drive to appointments.
Comprehensive Care – Because the needs of your family can vary greatly, it's safer to choose a dentist who offers a variety of treatment options. Thus, you won't have to worry about scheduling appointments all around town.
Once You've Identified the Right Dentist
When you've found the dentist that meets the above criteria, you should then reach out to schedule a visit. If you have younger children, it may be a good idea to take them earlier so they can become acquainted with the atmosphere and the staff.
Taking proactive measures to improve your family's oral health is a major and positive step. A new trend for oral excellence starts today!
About the Author
Dr. Angela Courtney received her dental degree from the Ohio State University College of Dentistry. Since then, she has remained diligent about expanding her knowledge by taking continuing education courses and advanced training from the prestigious Las Vegas Institute for Advanced Dental Studies. Dr. Courtney practices at Artistry Smile Center, and she can be reached for more information through her website.