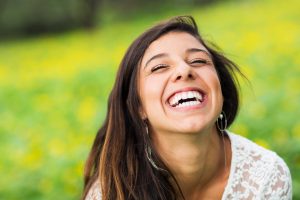 If you're not confident in the way your smile looks, you're not alone. About half of all adults in the U.S. think they could benefit from having whiter teeth, and they're right. Getting teeth whitening near upper Arlington, OH can provide a whole world of advantages that you can't with a discolored smile. Let's talk about 5 of those benefits.
1. Brighten Your Smile for a Special Occasion
Summer is prime time for events like graduations, weddings, vacations, photo shoots, and more. No matter what type of event you're attending, it can't hurt to look your best. You'll look and feel great during the event itself, but also in any pictures or videos taken, preserving your beautiful bright smile for years to come.
2. Ace Your Next Job Interview
Studies have shown that if you smile during an interview, you are seen as:
Confident
Positive
Warm and friendly
Relaxed
Enthusiastic
This means you are more likely to get hired than someone who doesn't smile. If your teeth are discolored and you aren't confident in their appearance, you might not smile as often. Your interviewer may pass you up for another candidate who seems more friendly. Getting your teeth whitened can improve your confidence enough to help you land your dream job.
3. Offset the Effects of Aging
As you get older, the white enamel of your teeth naturally wears down, revealing the yellowish layer of dentin underneath. Teeth whitening is a great way to fight the effects of aging on your teeth, and keep your smile looking young and beautiful.
4. Reverse Years of Smoking
Smoking can damage not only the appearance of your teeth, but it can increase the number of oral bacteria you have and make you more likely to contract health issues like cavities and gum disease. By whitening your teeth, you can restore your smile to the way it was before smoking. Your smile will be not only whiter, but healthier.
5. You'll Smile More
If you're ashamed of the way your smile looks, you're not going to want to show it off. On the other hand, if you're confident in your pearly whites, you'll want to make sure the whole world can see them. You'll smile at everyone you meet, so you'll seem friendlier. The physical act of smiling can have an effect on your mood. Not only will you look happier, but you'll end up feeling more joyful as well.
Now you see all the reasons why teeth whitening can benefit you. if you're interested in a brighter smile, contact your dentist in upper Arlington.
About the Author
Dr. Angela Courtney is a perfectionist when it comes to cosmetic dentistry, so you can rest assured that your smile will be in capable hands. She chose the Las Vegas Institute for Advanced Dental Studies (LVI) for her post-graduate training. LVI is the world-renowned center for Aesthetic and Neuromuscular Dentistry, and very few dentists have received this kind of training. To learn more about how Dr. Courtney can whiten your teeth near upper Arlington, OH, contact her at (614)-451-7393.