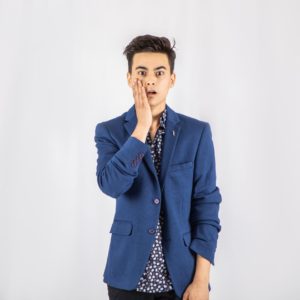 A beautiful smile is influential on your self-esteem. Not to mention, it affects the way people view you. Society attributes attractive teeth to youth, intelligence, and success. Unfortunately, not everyone has a flawless smile. If cosmetic dentistry isn't in your budget, the internet is full of DIY dental treatments. From at-home orthodontics to filing teeth, you'll find various methods that claim to transform your smile. Although they may seem like a simple, affordable way to improve your smile, they can cause irreversible damage to your oral health. Here are 3 popular trends that are bad for your teeth. 
1. Apple Cider Vinegar
Apple cider vinegar is a staple in many kitchens because of its various health benefits, like easing an upset stomach, treating acne, or soothing a sore throat. Drinking or gargling diluted apple cider vinegar is said to help lower your risk of gum disease because its acidity kills bacteria.
While bacteria-fighting capabilities are appealing, the high acidity can cause more damage than good. Prolonged contact with your teeth can weaken your enamel, increasing your risk of decay, sensitivity, and discoloration. The acid found in apple cider vinegar can also cause existing dental work to deteriorate. It will affect the overall pH level in your mouth, which can take time to return to neutral.
2. Activated Charcoal
You've probably seen the amazing before and after pictures of people who have used activated charcoal to combat tooth discoloration. It's also found in many dental products that claim to absorb stains and toxins for healthier teeth and gums. However, although activated charcoal has been used for generations for various health reasons, the American Dental Association recommends not using it for at-home teeth whitening.
Charcoal is abrasive, which is like using sandpaper on your teeth. While your enamel is the hardest substance in your body, it's no match for abrasive dental products. Once your enamel is gone, it won't grow back, leaving your teeth vulnerable to sensitivity, decay, and tooth discoloration.
3. DIY Orthodontics
Braces are often believed to be expensive, causing people to turn to social media to fix their teeth. You'll find a variety of methods online, like using elastic hair ties, paperclips, and other household items. While your teeth may move, they might also fall out.
Repositioning teeth too quickly can restrict blood flow, causing them to change color. Orthodontics requires a meticulous approach to moving teeth with precision and accuracy. If you try to correct your teeth on your own, it can cause serious damage to your teeth and bite, which can include tooth loss.
If you want a picture-perfect smile, leave it to professionals. You can have the smile of your dreams with the help of a cosmetic dentist in Upper Arlington.
About Dr. Angela Courtney
Dr. Courtney earned her dental degree and continued her education at the Las Vegas Institute. She has completed continuing education in many advanced services, including cosmetic and neuromuscular dentistry. She can help you achieve the healthy, stunning smile you desire. Contact our office today to request your consultation.