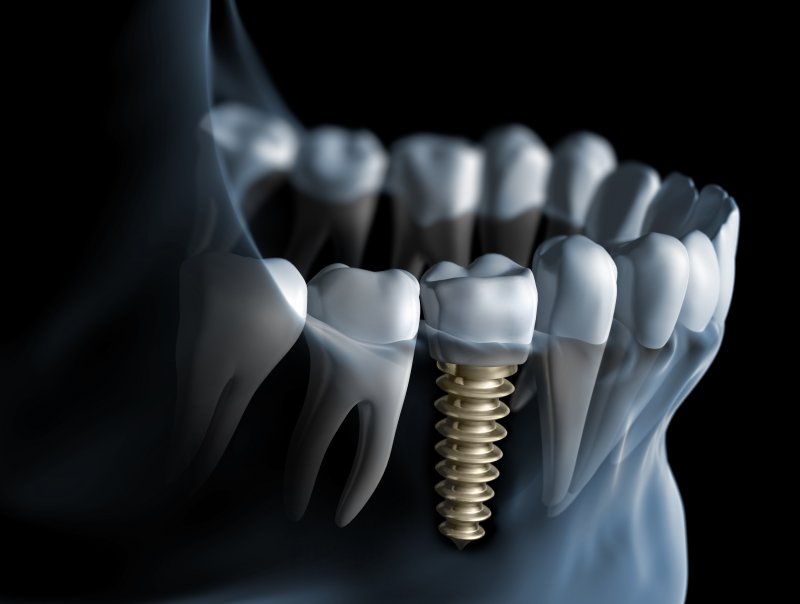 The quality of your smile has a huge impact on the way you live your life. With missing teeth, you may find it difficult to eat certain foods, speak clearly, or even go about your day with the confidence to show off your smile to others. Fortunately, today we have many different options to help individuals who have these gaps in their smile. One of these is dental implants. They have been around a long time but have become much more advanced as of recently. Continue reading to learn more about some of the latest innovations for dental implant technology over the past years.
Implant Planning and Selection
When preparing someone to get dental implants, your dentist uses a planning software that permits the merging of CBCT technology (DICOM) and digital impressions (STL). This allows your dentist to create a plan for you digitally. Ultimately, the goal is to have enough bone stability to support the implant and prevent future bone deterioration. With the help of computer aided design and manufacturing, planning the placement and depth of the implant is made much easier today.
Computer Guided Dental Implant Surgery
One the final plan and selection is put into place. It's crucial to ensure that the dental implants will be positioned in the exact place necessary for them to be successful. Through guided surgery, placing the implant in 4-dimensions can become a reality. Using this fully guided implant surgery is the most precise method of replicating the digital plan in the oral cavity. Using this technology to perform the procedure means that there are fewer surprises and problems that come along when the surgery takes place. In the end, patients have more accurate treatment results.
Antibacterial Coating
Even though this isn't yet widely available, this innovation increases the longevity of dental implant. Foods and beverages that have a high acid content can causes acid erosion to the dental enamel on both natural teeth and dental implants. This is because the compounds that are used to make implants are aimed to be like natural teeth. By using this antibacterial coating product for implants, patients will have more freedom to drink and eat things without the risk of causing damage. This could potentially allow implants to last a lifetime.
As the years go on, dental implants in Upper Arlington are becoming a more advanced and more reliable choice for replacing missing teeth. Ask your dental provider is you'd be a good candidate for dental implants. With a success rate of 95%, they are preferred by dentists and patients alike.
About the Practice
At Artistry Smile Center in Columbus, OH, Dr. Angela Courtney and Dr. Christy Cox prioritize patient comfort and advanced dental technology for the best possible dental experience. Both dentists graduated with their Doctor of Dental Surgery from Ohio State University College of Dentistry. Dr. Courtney also attended the world-renowned Las Vegas Institute for Advanced Dental Studies (LVI) for her extensive post-graduate education. For more information on dental implants or to schedule a consultation, visit their website or call (614) 451-7393.